The Recent entries tool on Smartabase Online shows all event data that has been entered in the last three months as an activity stream. All records are shown by default but you can filter by event form using the drop-down menu at the top of the page. You can also customize how many records are shown per page, and paginate to other pages using the buttons at the top of the page.
If you are a professional user, you will see records for all of the people you have access to in the currently loaded group. If you do not have access to other people in your group, you will only see your own records.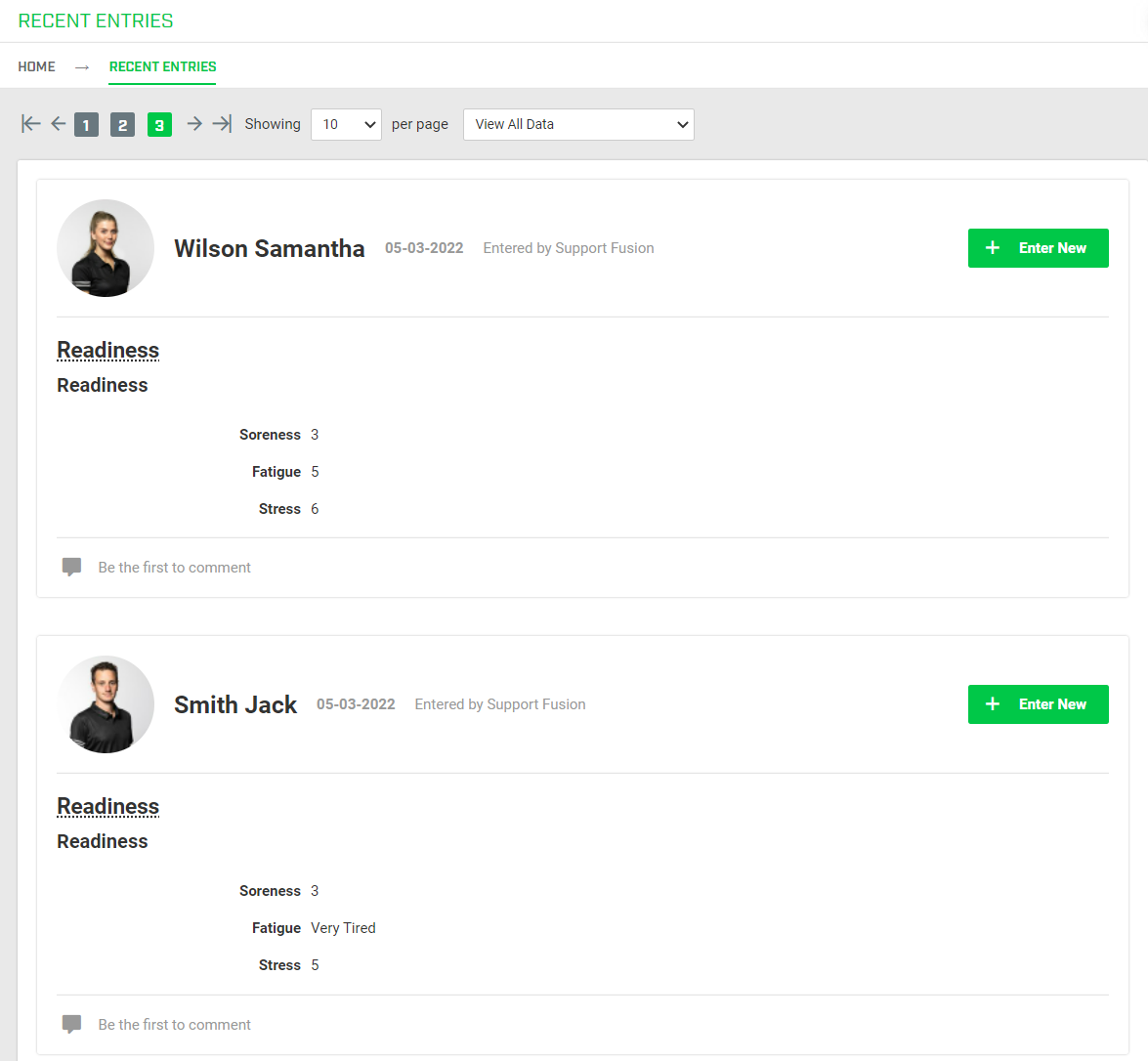 Each record displays the following information:
Who the record belongs to and their profile picture.
The date of the record.
Who the record was entered by.
The form name.
Sections and fields within the form that are visible during data entry.
A button to enter a new record for the form.
The number of comments that have been entered against the record (if enabled).
To open the record, select the underlined form name above the record. To view or enter comments (if enabled), select the comment icon below the record.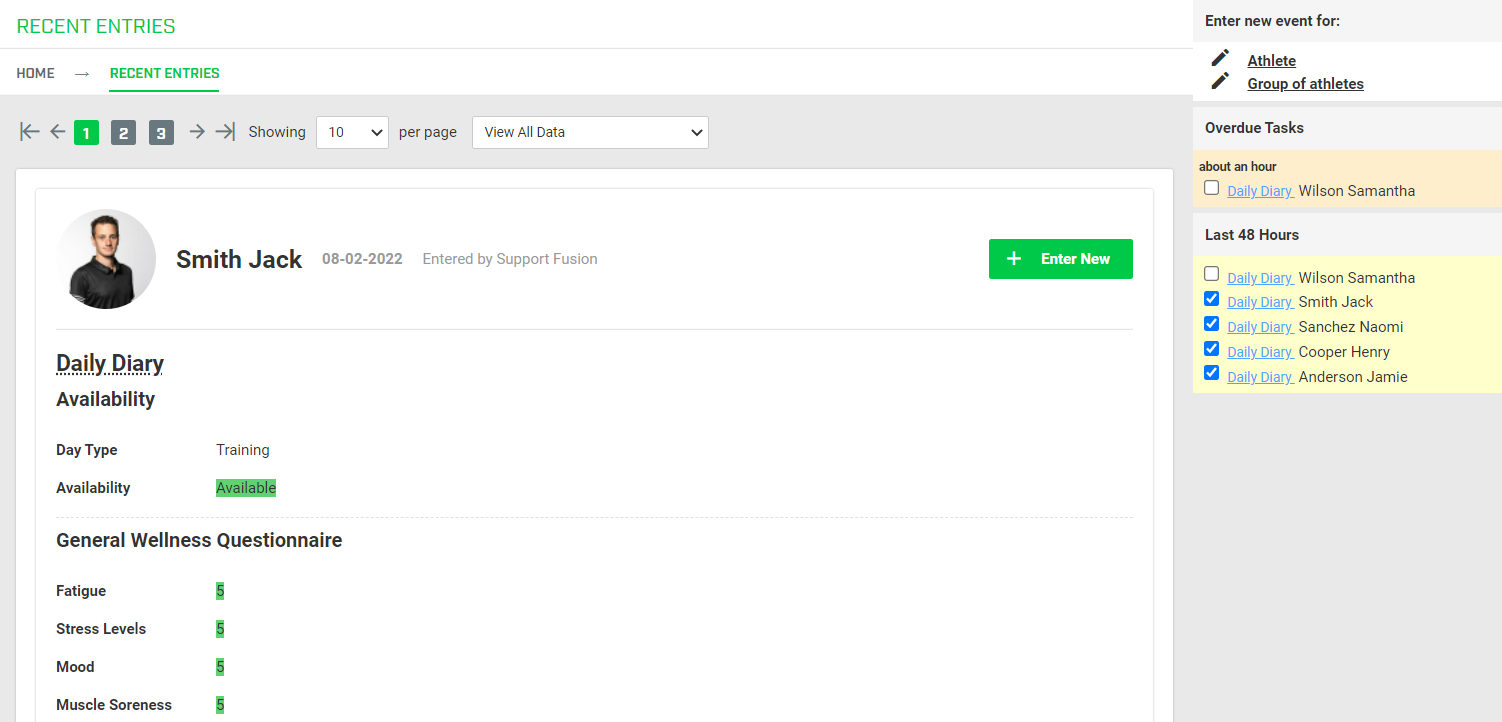 The right sidebar contains some additional features specific to the Recent entries tool. The first section has links to enter a new record for a person or group of people based on the currently loaded group. Selecting this button will take you to the athlete selector page (if applicable) then the event form selection page.
The next section in the sidebar lists all records that you have saved as drafts for people in the group loaded or for your own account. These are referred to as Overdue tasks since they have not yet been saved as full records. An indication of how long ago they were saved is shown above the entry. To resolve overdue tasks and save them as full records, tick the box or open the record by selecting the linked form name in the sidebar then save the record.
The third section lists all records entered by you in the last 48 hours and who they were entered for. To view or edit a record, select the linked form name. Records that are ticked have been saved in full, whereas records that are not ticked are saved as drafts. For example, the screenshot above shows that Samantha Wilson's Daily Diary record is still in a draft format. Note that it is listed under both the Overdue tasks and Last 48 hours headers because it was saved as a draft in the last 48 hours.