Notes first published March 8, 2022
Update available from March 8, 2022
We've released version 2.52 of the Dashboard builder to your Smartabase site. This release includes:
If you have any issues viewing your dashboards, please try clearing your browser cache.
Support for translating body diagram fields
We have been working hard to add more support for languages in the Dashboard builder. Body area, Simple body area and Body area summary fields will now be translated along with other elements of the Dashboard builder interface and any forms and field names that have been translated via a translation file. A list of the languages that you can use to build and view your dashboards in can be found in our help article on languages. To view and build dashboards in another language, you should first update the language in your account.
Updated sidebar properties for the aggregation table widget
The sidebar properties for the Aggregation table widget have been updated for clarity. The previous Layout section has been removed, with settings from that section moving to the Categories and Advanced properties sections. Some of the setting's names have also been updated to better suit their functionality.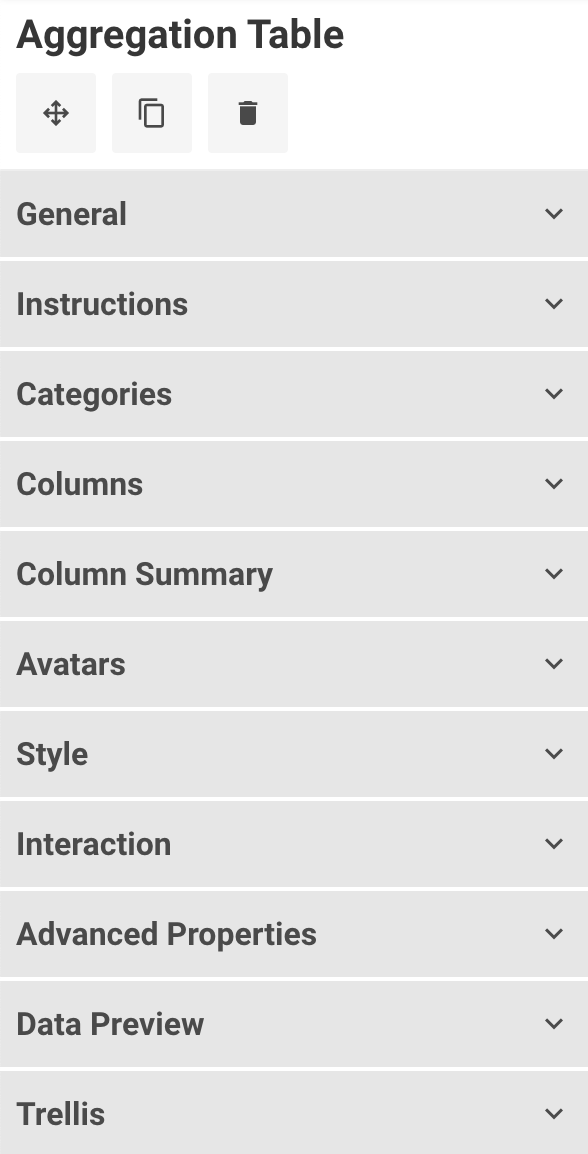 The following changes have been made to the Categories and Advanced properties sections:
Categories
Show categories (previously named Hide first column).
Freeze categories (previously named Freeze first column).
Categories text alignment (previously named Text alignment (first column)).
Categories column width (previously named First column width).

Advanced properties
Freeze header.
Max height (px).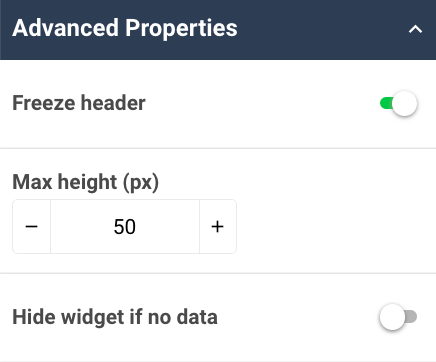 General improvements and bug fixes
We've made performance enhancements to the Periodization diagram widget.
We've fixed an issue where Periodization diagram widget Tracks would default to a field from the initial data source selected for the dashboard, regardless of the data source selected for the track.
We've resolved an issue where the ordering of widgets would not follow the expected left-to-right/top-to-bottom layout when viewed in the Athlete app.
We've updated the Rulesets page so that the ruleset title doesn't autocomplete when blank.
We've fixed an issue where disabling conditional formatting on Tile widgets would remove any date formatting.
We've updated some of the functionality of the grid layout system so that you can interact with the toolbar when hovering over a widget, rather than having to select the widget.
Highlights from your last Dashboard builder release notes
In the last release notes, for version 2.51 of the dashboard builder, we announced the following changes:
The ability to order trellised widgets.
Loading enhancements.
Japanese translation support.
If you missed those release notes, you can read them here.