Notes first published February 28, 2022
Update available from February 28, 2022
Version 1.30.0 of the Smartabase Athlete app is ready for you to use. The latest update contains:
Enter data while offline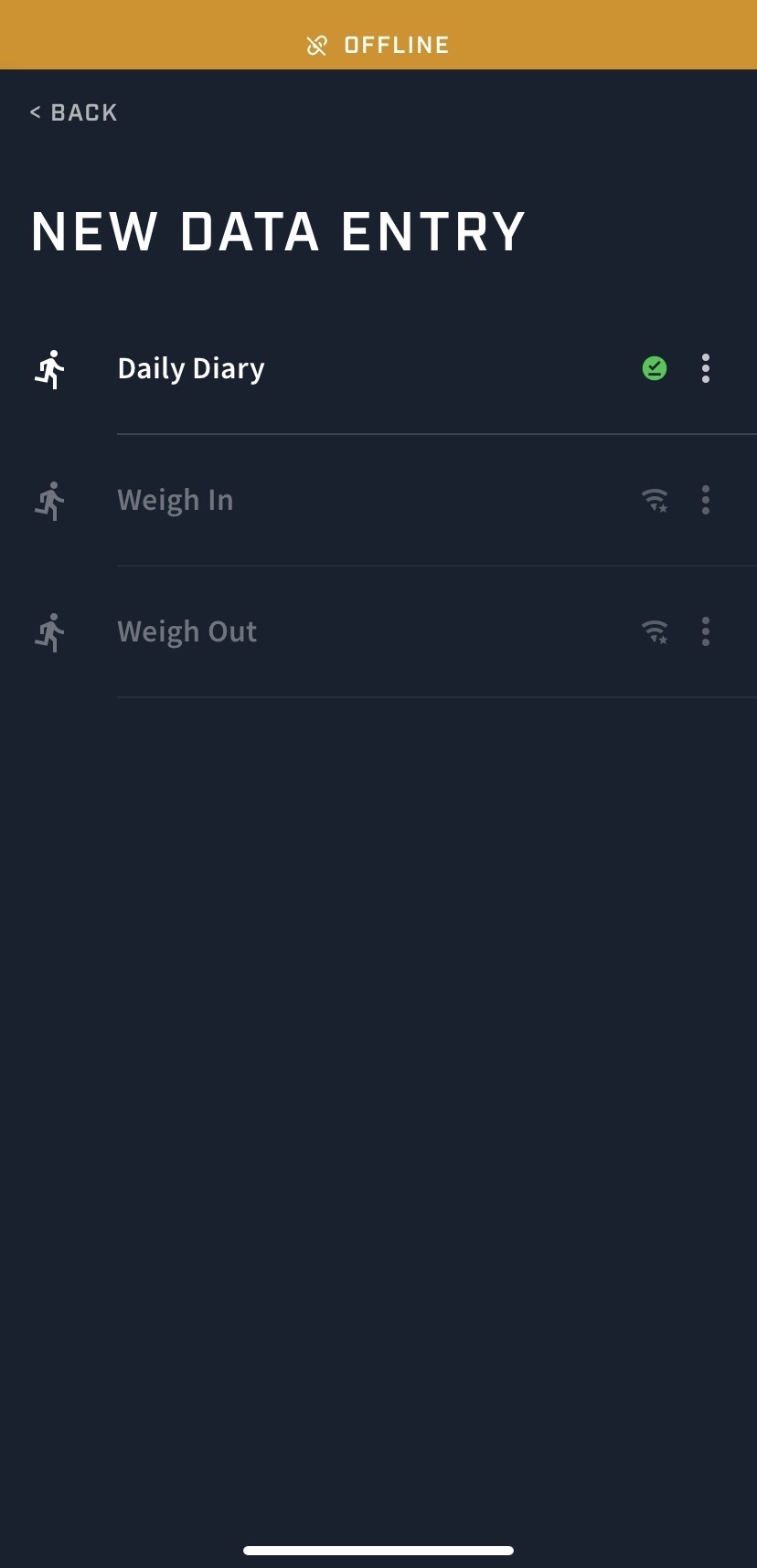 Over the last couple of releases for the Athlete app, we have been gradually implementing support for offline use. This release allows you to view event forms and enter data while offline, with the records being synced to the Smartabase server when you get back online.
You can configure the app for Offline use in the app Settings. Here, you can enable forms for offline use and view records entered while offline.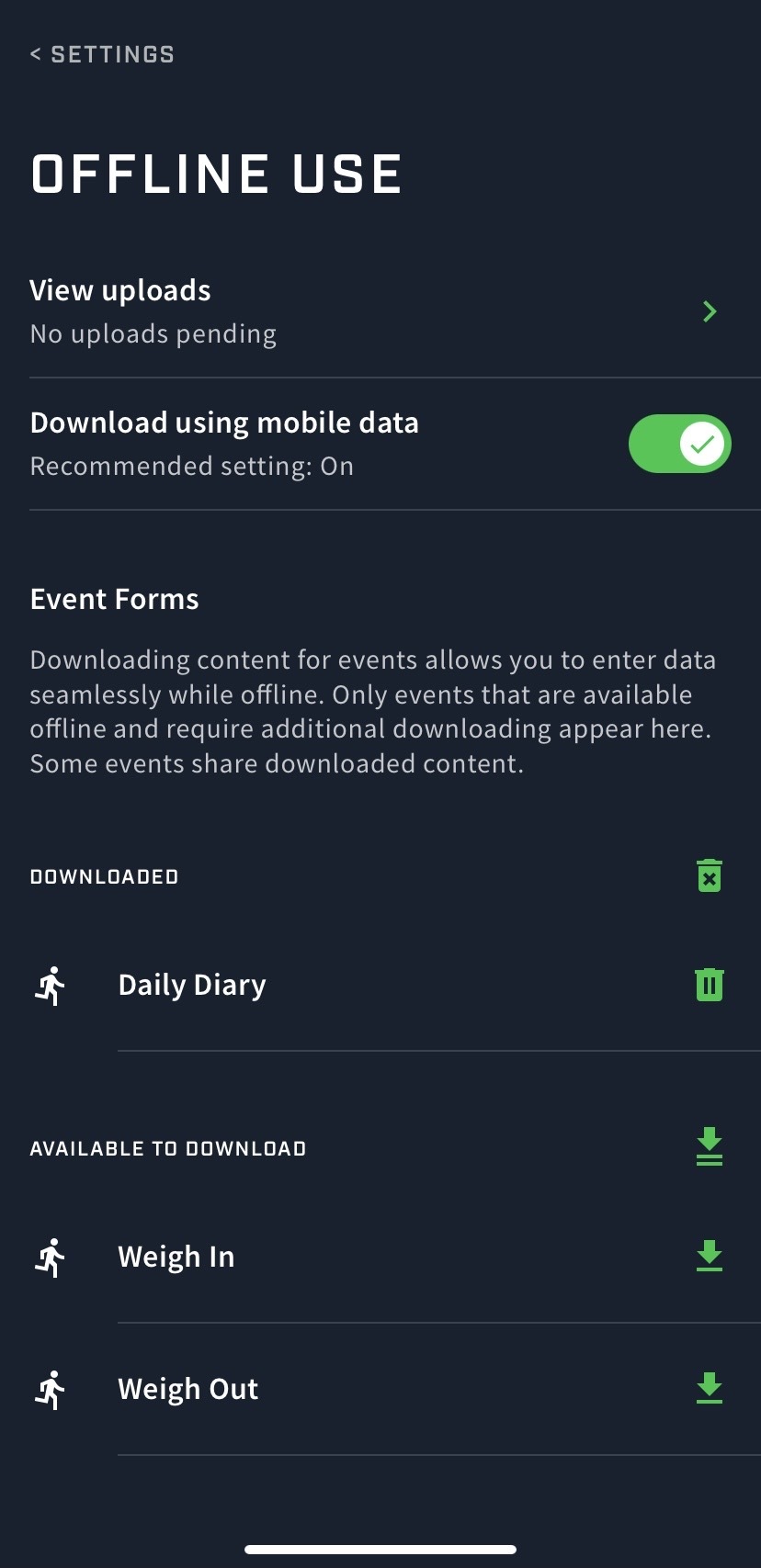 To enter data without an internet connection, you'll first need to have logged into the app and downloaded the event forms you want to use. You can read more about how to do this in our articles on Logging into the Smartabase Athlete app and Using your Smartabase Athlete app account.
Note that Database, Image, File upload and Multiple file upload fields cannot be used when offline at this time. Support for these will come in a future update.
New metrics and other updates to the Apple Health integration
Nutrition data can now be synced from Apple Health to your Smartabase account. Your organization will need to speak to their Smartabase consultant for access to the Nutrition Summary event form.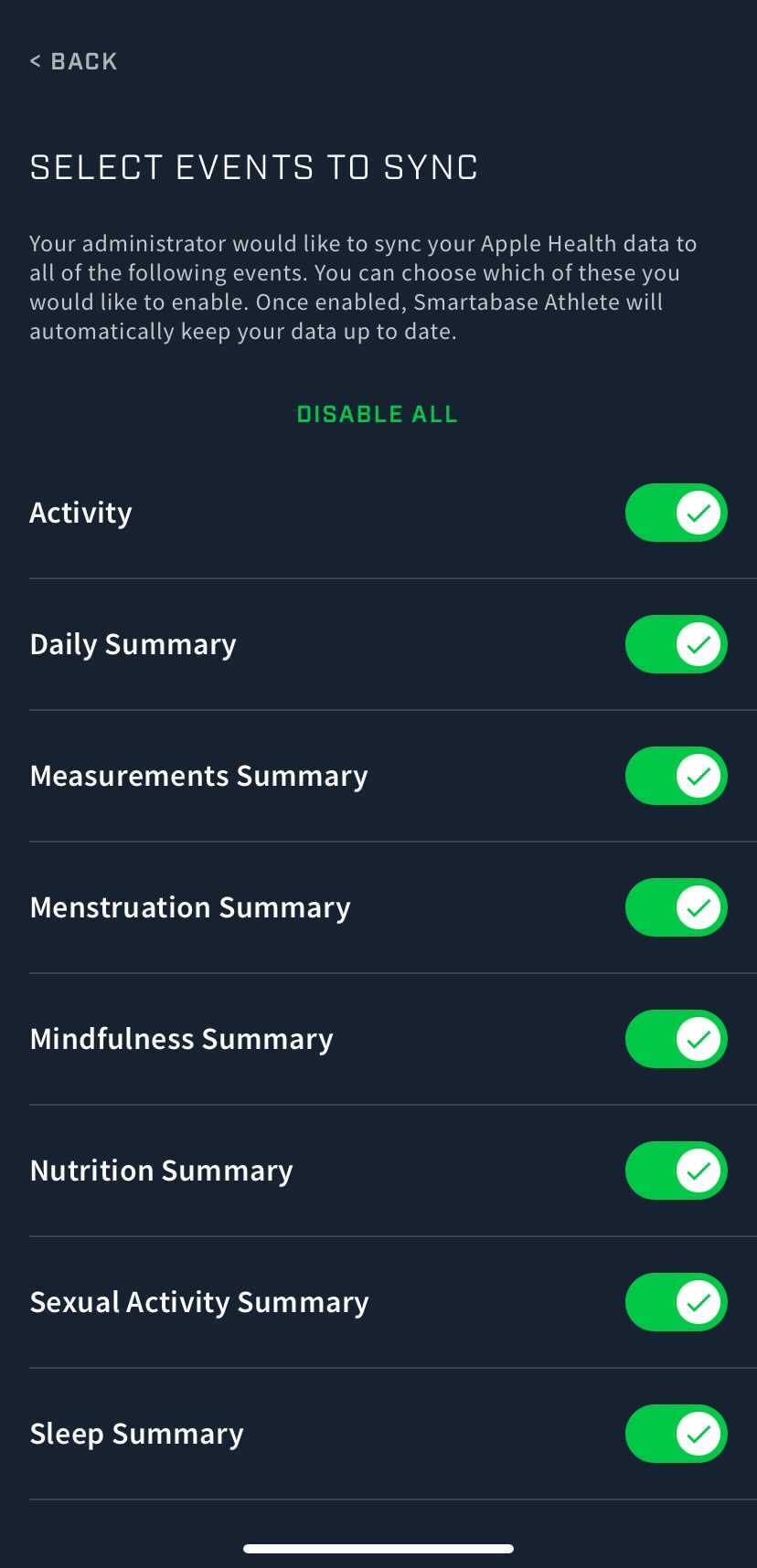 We have also provided you with more control over the health data you choose to share with your organization by creating more specific forms to sync data to. When you are configuring the Apple Health settings, you can choose to sync the following data categories:
Nutrition Summary
Activity
Sleep Summary
Sexual Activity Summary
Mindfulness Summary
Menstruation Summary
Measurements Summary
For more information, check out our article on the Apple Health integration.
View dashboards in landscape mode
This release introduces the ability to view dashboards in landscape mode on the Athlete app. When you load a dashboard, you'll see a new orientation icon in the top right of the navigation bar. Select this icon to rotate the screen and switch between landscape and portrait modes. Viewing your dashboard in landscape mode allows you to view up to two widgets per row, compared with one per row in portrait mode.
Note that the app will not automatically rotate with the physical orientation of your phone.
Use the Athlete app in Japanese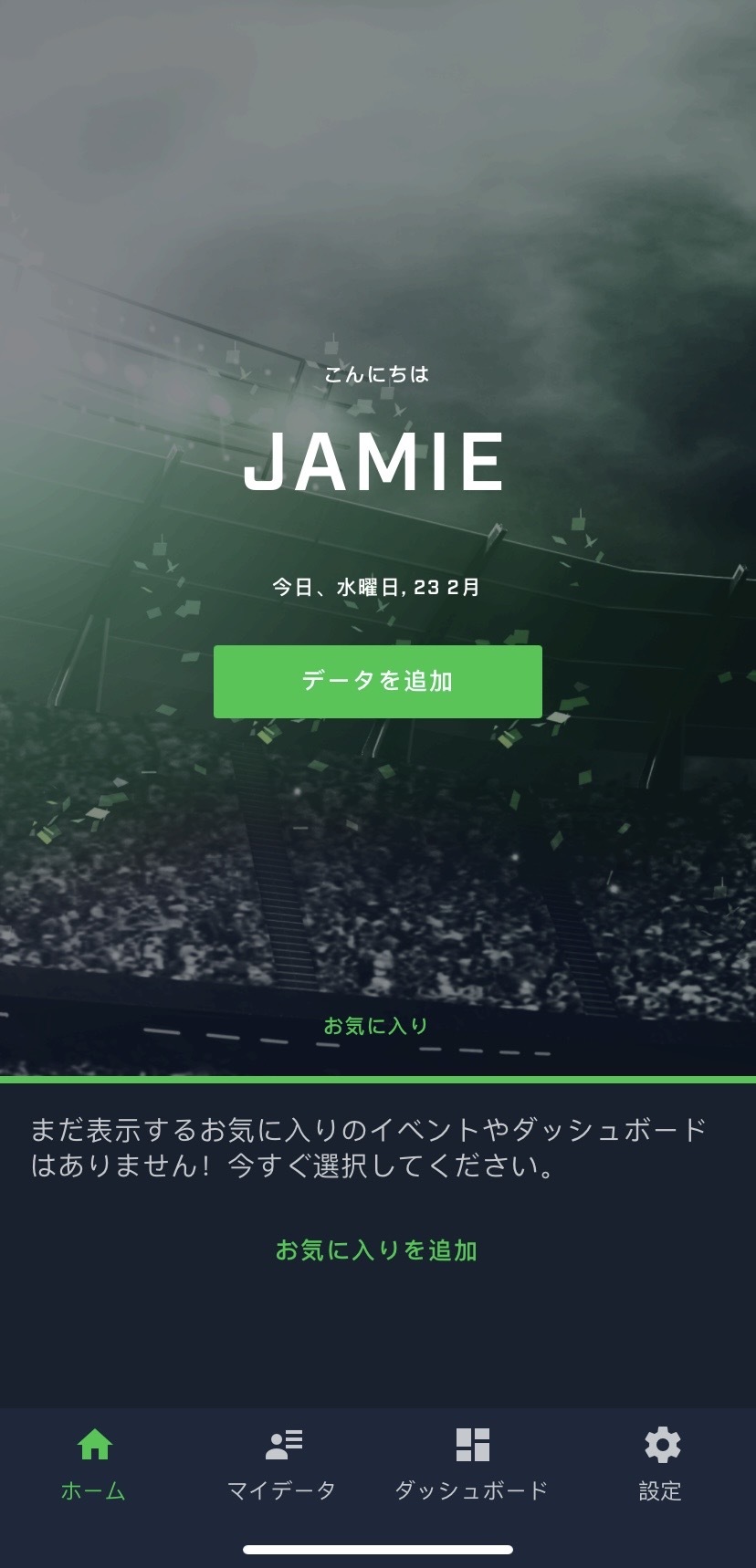 Japanese has now been added to the list of languages supported by the Athlete app. You can enable this feature by changing the account language to Japanese in Settings.
General improvements and bug fixes
We've resolved an issue preventing profile forms from being saved.
We've resolved an issue where some records were displaying CSS code in the record summary on the My data screen.
We've fixed an issue where PDFs could not be opened from within records when using an Android device.
Highlights from your last Athlete app release notes
In the last release notes, for version 1.29.2 of the Athlete app, we announced more support for offline mode and bug fixes.
If you missed those release notes, you can read them here.