Notes first published October 27, 2021
Update available from October 27, 2021
We've released version 2.49 of the dashboard builder to your Smartabase site. This release includes a new grid layout system, as well as some other minor improvements and fixes. If you have any issues viewing your dashboards, please try clearing your browser cache.
Use the new grid layout option to drag, drop and resize widgets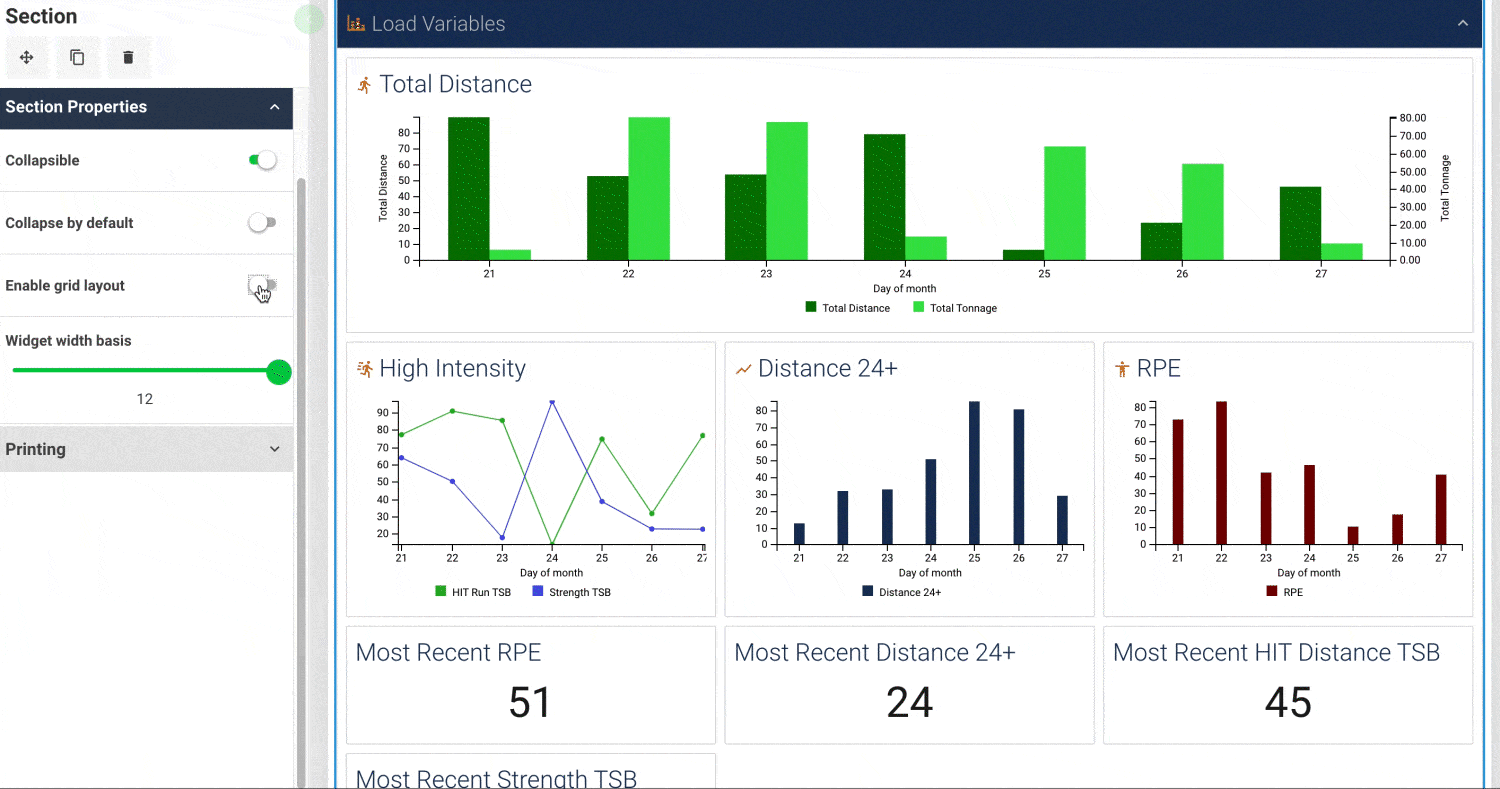 We're excited to announce a new way to configure your dashboards. The new grid layout allows you to design dashboards with more flexibility, by providing more control over the width, height and placement of your widgets. You can resize a widget by dragging its borders or corners and you can move widgets around by clicking and dragging. This layout also allows for multiple widgets to be stacked vertically next to a single widget and for empty space to be added between widgets.
The new grid layout system is a big change, and to ease the transition into using it we've made it an optional feature that you can enable from the section properties.
General improvements and bug fixes
We've updated the periodization diagram widget so that it automatically scrolls to the current day upon loading.
We've updated the styling of the floating toolbar that appears above widgets when they're selected.
We've resolved an issue where changing an aggregation table's data source caused an invisible error.
Highlights from your last dashboard builder release notes
In the last release notes, for version 2.48 of the dashboard builder, we announced the following changes:
The ability to undo and redo actions in the dashboard builder.
The option to hide more widgets if no data is available.
A new method to quickly update dashboard component titles and subtitles.
If you missed those release notes, you can read them here.