Notes first published October 20, 2021
Update available from October 20, 2021
Version 1.29 of the Smartabase Athlete app is ready for you to use. The latest update contains:
Initial support for offline mode
We have started work to support offline use in the Athlete app. This release allows you to continue navigating around the Athlete app if you are already logged in and the network connection on your device is lost. A notification will appear at the top of the screen warning you that your device is offline.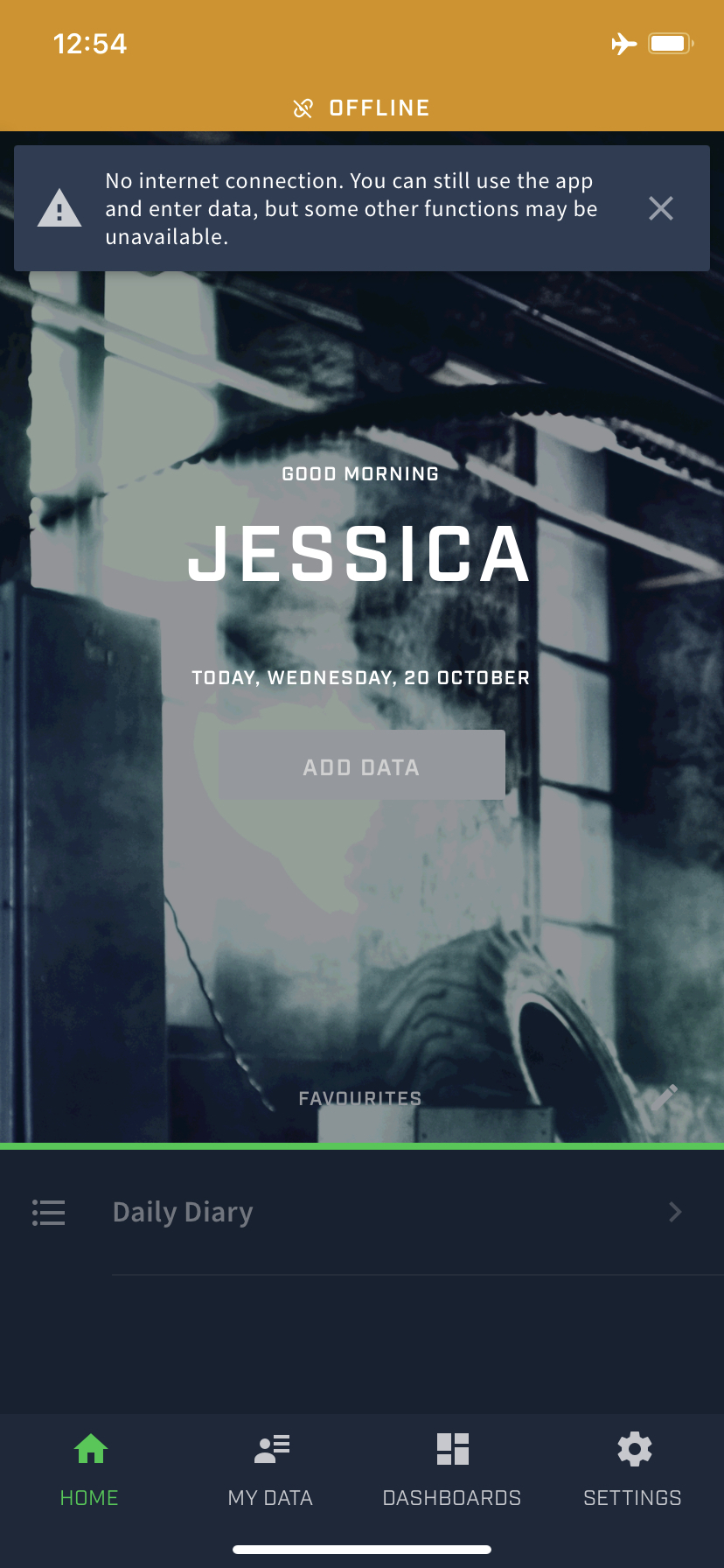 If you lose network connection whilst using the app, you will be unable to enter new records, open existing records or view dashboards. You will be able to view, but not edit, your account details in Settings and you will see summaries of previously saved records for the past month on the My Data screen.
Reminder notifications for Apple Health integration
It is now possible to set up reminders to sync Apple Health data to the Athlete app. You can enable or disable the daily reminders and choose what time you would like to receive them in the Apple Health settings. You will only receive the reminder if you haven't synced your Apple Health data for the current day.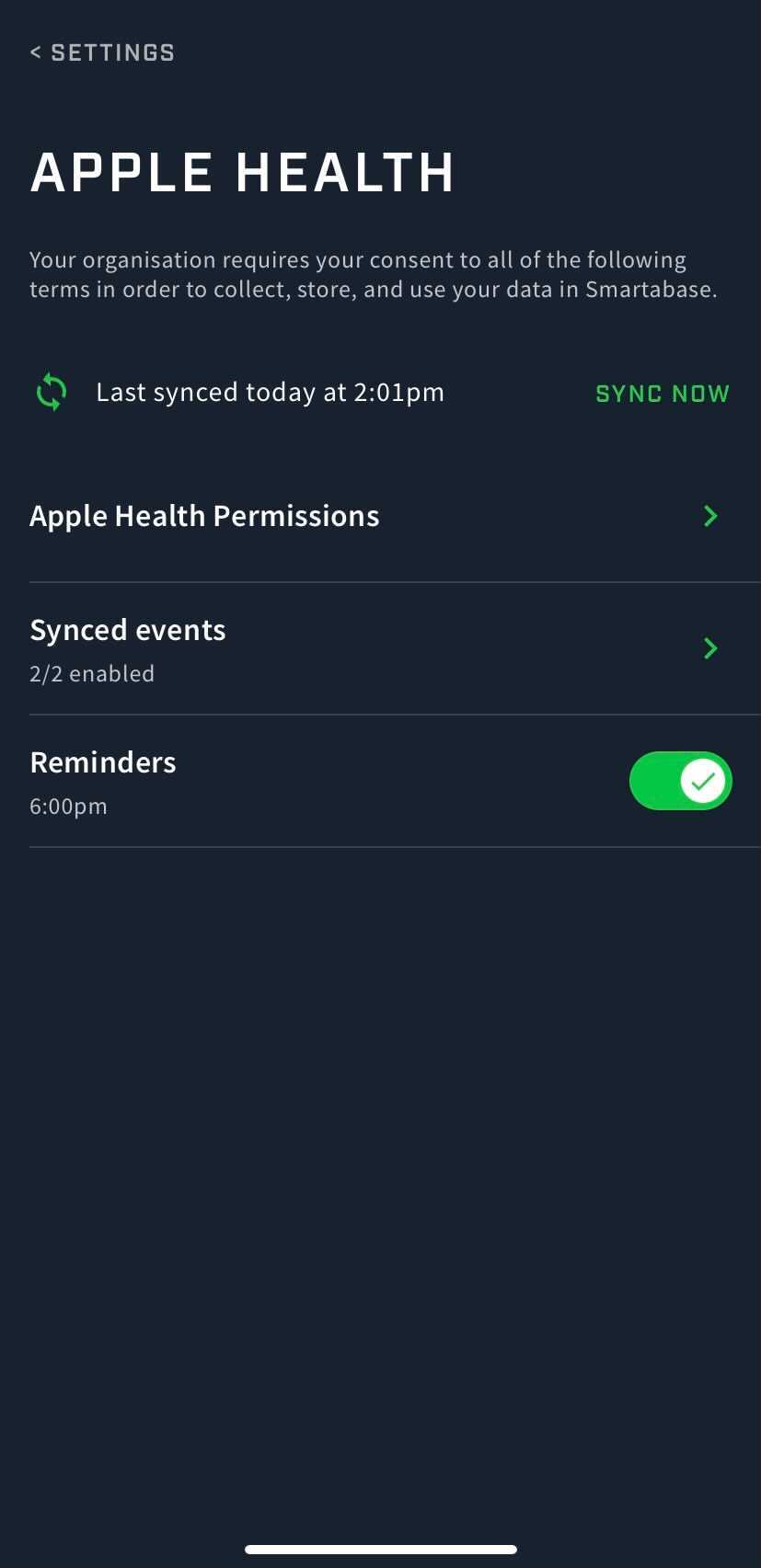 The reminder will be sent as a push notification. Clicking on the app notification will open the Athlete app and take you directly to the syncing screen.
General improvements and bug fixes
We've resolved an issue where hidden fields could not be rendered or used in other calculations.
We've resolved an issue with navigating out of locked records that contained a table.
You can now connect supported Bluetooth devices directly to the Athlete app. We currently support a selection of thermometers, pulse oximeters and scales but plan to add more devices over time. You can read more about enabling Bluetooth input devices in our article on user defined property schemas.
Passwords can now only be reset if your role contains the Account write system permission.
We've resolved an issue where some users would receive an error message about not being an athlete when they tried to log into the app.
We've resolved an issue where some users were unable to change the site URL when logging into the Athlete app if it previously had a very long URL entered.
We've resolved an issue where conditional options were not working in some instances.
We've added the ability to sort records on the My data screen chronologically with a new icon above the calendar.
We made some minor updates to the layout of the My data and password reset screens.
We have updated the help links on the app to direct you to our new Help Center.
Highlights from your last Athlete app release notes
In the last release notes, for version 1.28.4 of the Athlete app, we announced security improvements and some bug fixes.
If you missed those release notes, you can read them here.