Notes first published September 29, 2021
Update available from September 29, 2021
Version 1.6.1 of the Smartabase Kiosk app includes:
Improved athlete selection functionality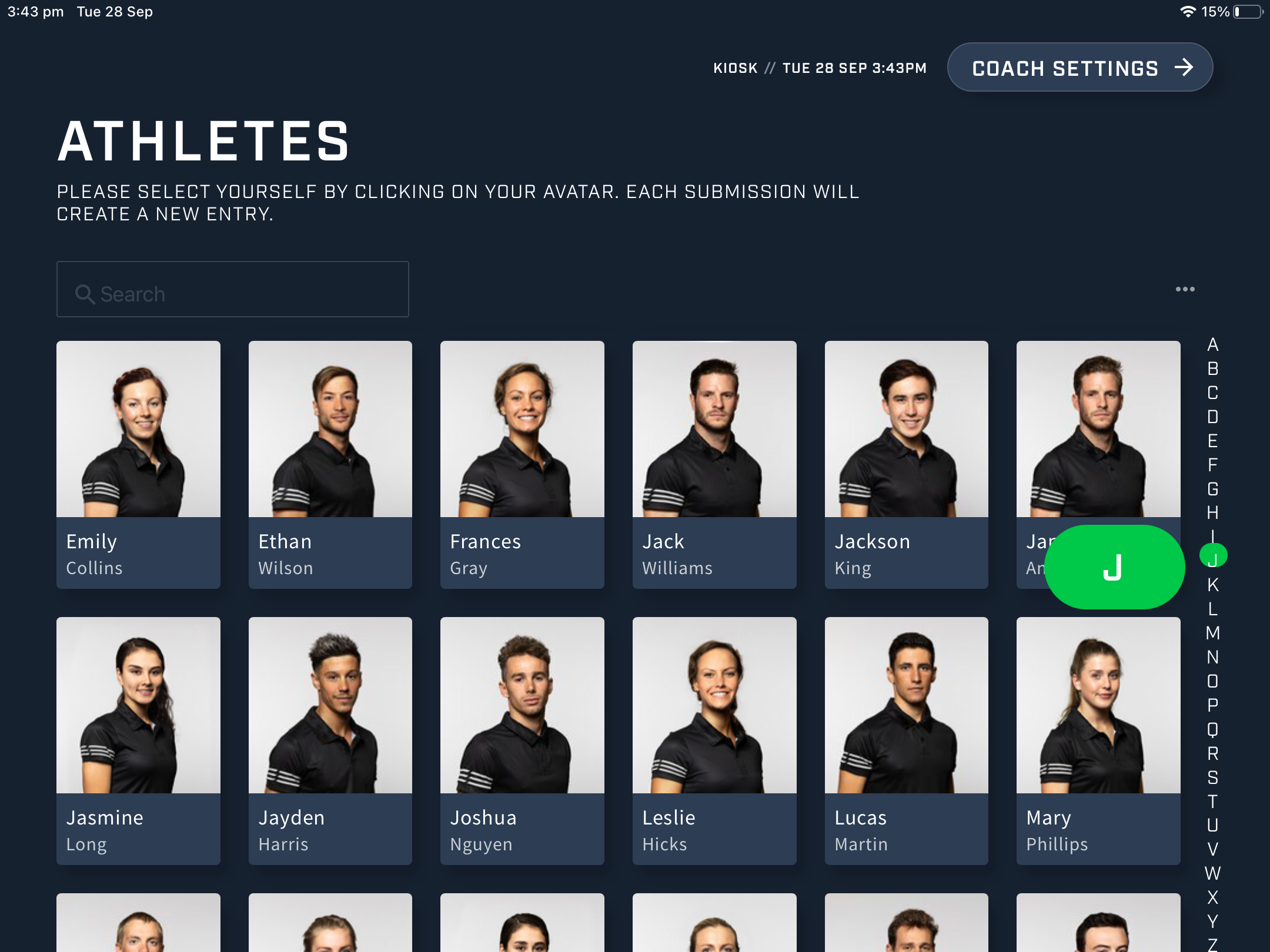 We've made improvements to the athlete selection screen, making it easier to find the athlete you are looking for when interacting with the Kiosk app. You can now chose to order athletes by their first or last name, as well as use the alphabetical scroll bar to scroll down to the relative letter in the alphabet for quick access to an athlete.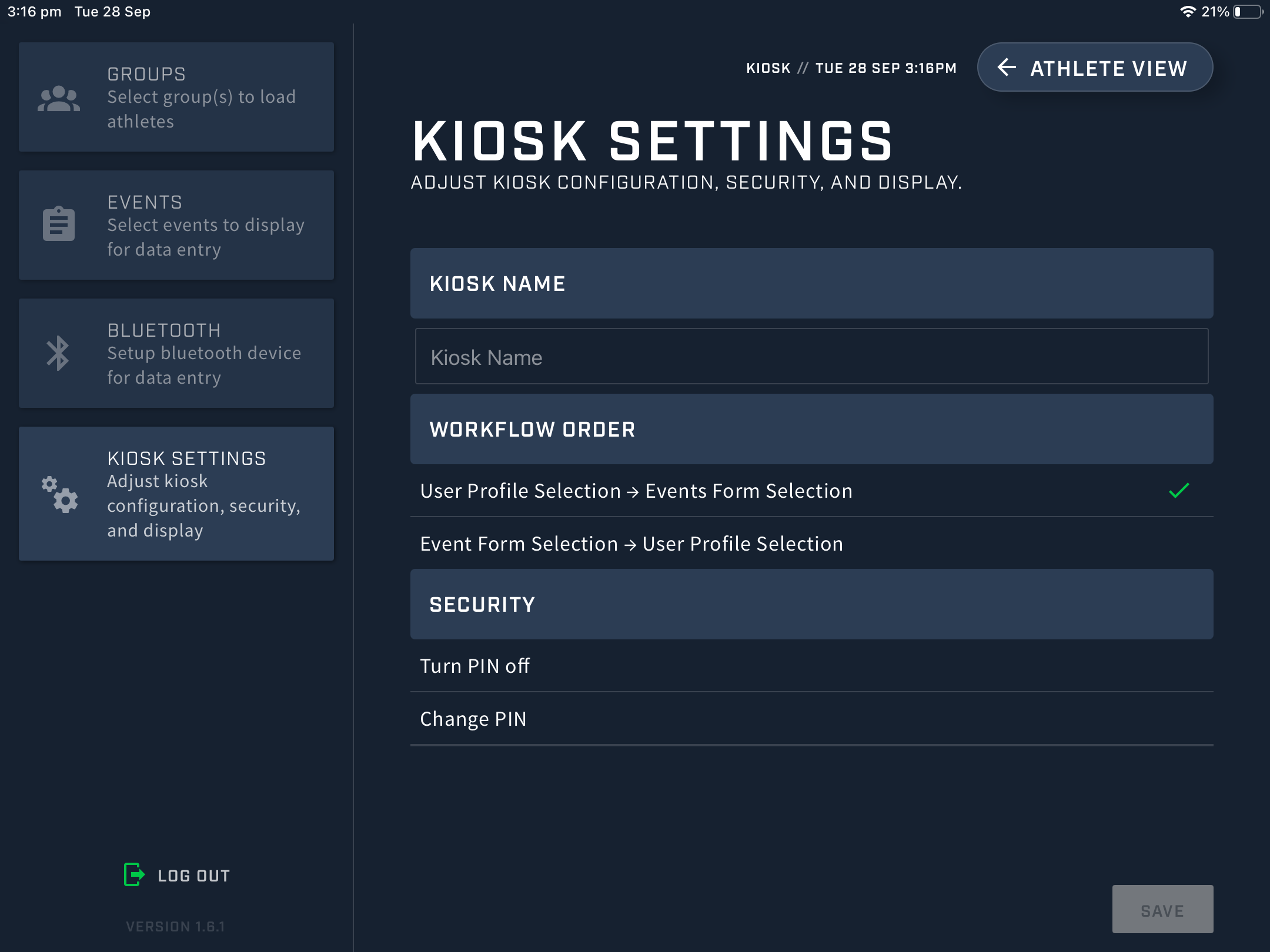 It is also now possible to change the order of the event and athlete selection screens. In the Kiosk settings, you can chose to have either the event or the athlete selection screen display first in your workflow. Your selection will also determine where the athlete is redirected after saving a record. This reduces the number of actions it takes to complete workflows inside the kiosk.
Bluetooth improvements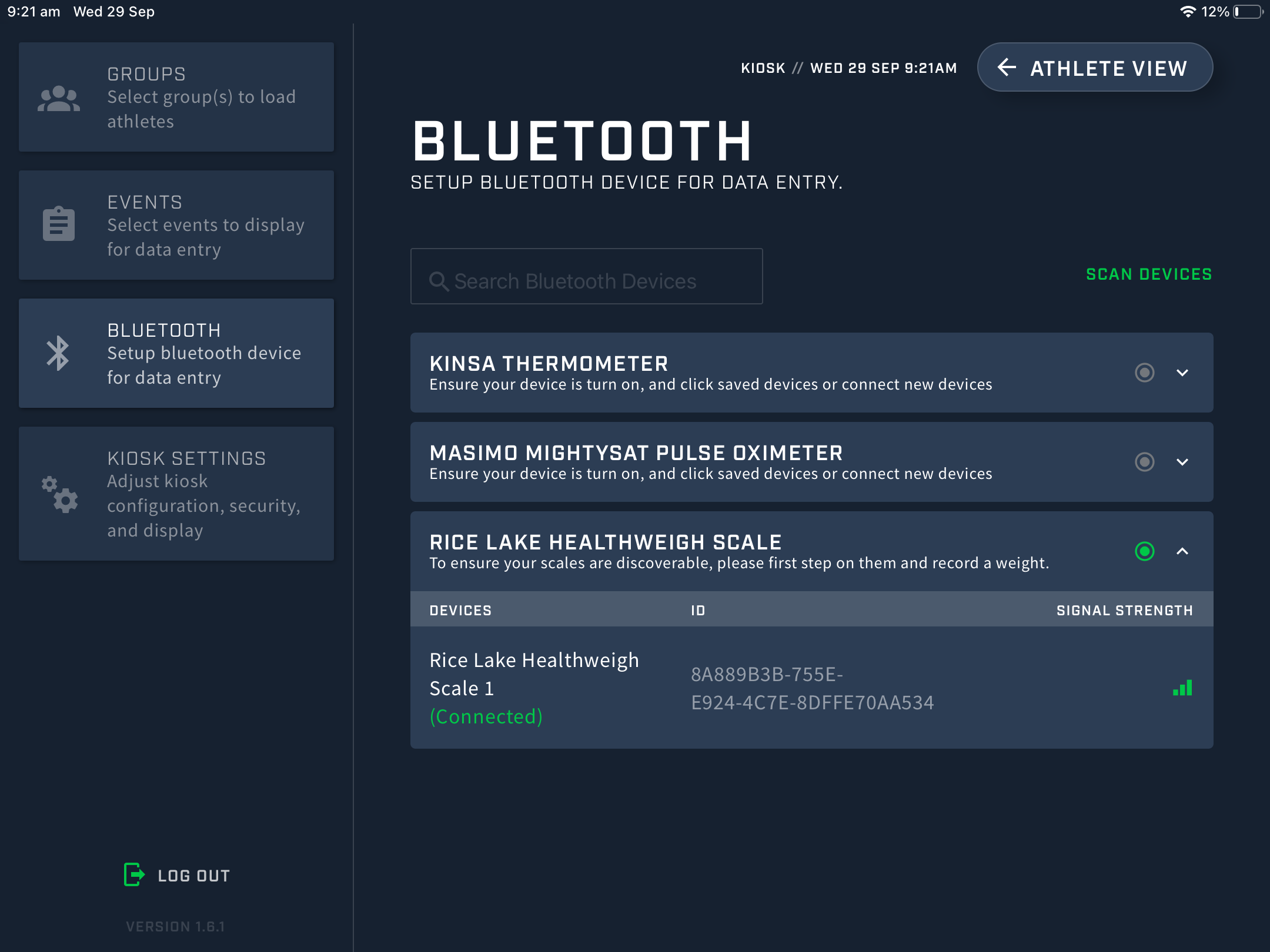 We've made some improvements to the Bluetooth functionality and user experience in the Kiosk app, including a new settings screen for connecting to Bluetooth devices. The new screen allows you to scan for devices, connect to devices and save devices for future use. Text assistance is also provided for connecting to certain device types. Devices can remain connected, regardless of the event form being used.
We've also completed an integration with the Rice Lake Bluetooth scales.
General improvements and bug fixes
We've introduced pinch-zooming functionality for the body diagram field, making it easier for people to select specific locations.
We've resolved an issue where conditional options sometimes wouldn't work.
We've fixed an issue where athlete and coach users couldn't edit Athlete only fields.
We've resolved an issue where hidden fields in tables didn't auto-populate when a database record is selected.
We've fixed an issue where table summaries displayed time fields as 5pm, even if they were not.
Highlights from your last Kiosk app release notes
In the last release notes, for version 1.6 of the Kiosk app, we announced:
Performance improvements during data entry.
Improved interactions with tables.
If you missed those release notes, you can read them here.