Notes first published September 28, 2021
Update available from September 28, 2021
Version 2.48 of the dashboard builder has landed on your Smartabase site. This release includes:
If you have any issues viewing your dashboards, please try clearing your browser cache.
Undo and redo actions when building your dashboard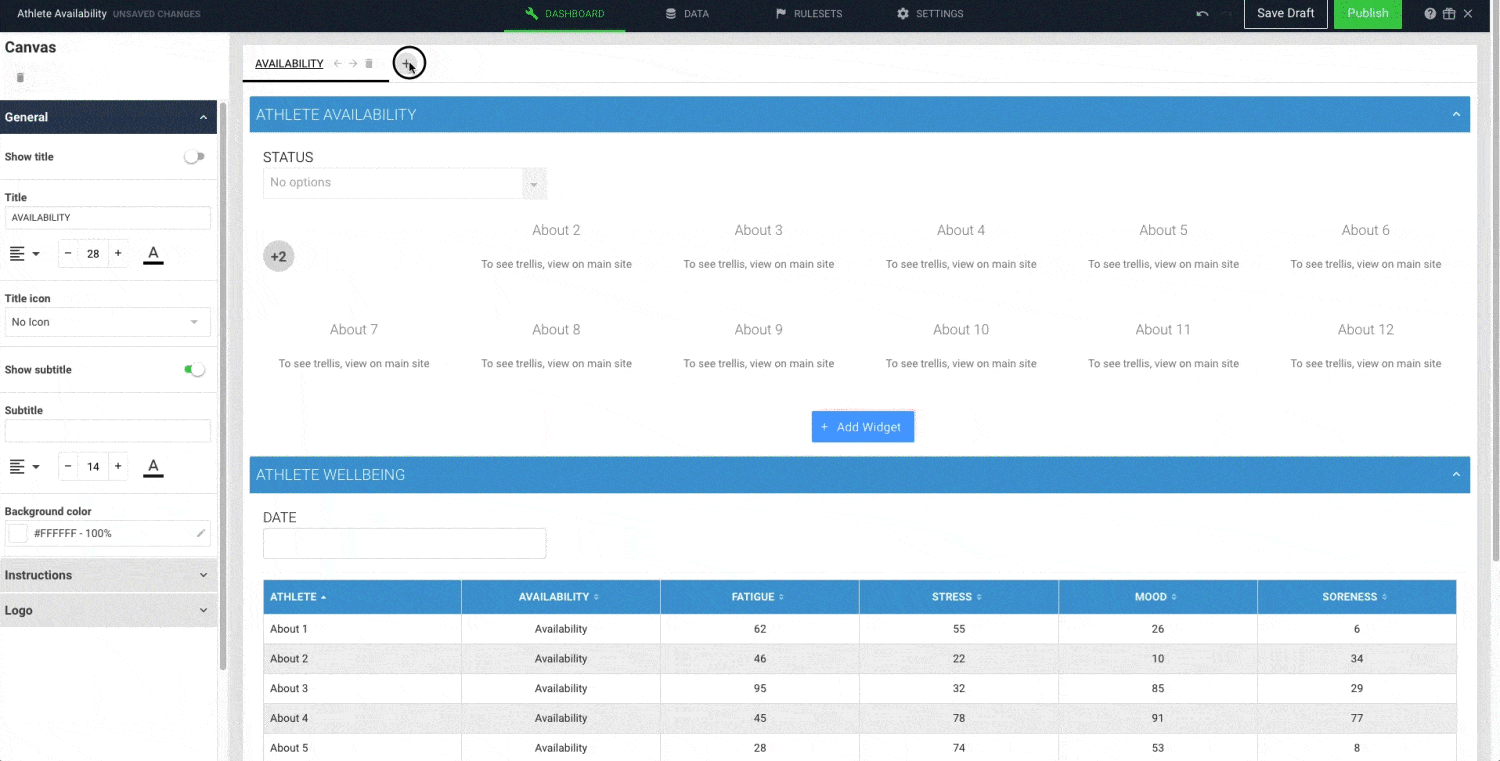 We've added the ability to undo and redo actions when building dashboards. This allows people to experiment with various dashboard builder features, knowing that they can quickly reverse a potentially time-consuming mistake.
You can undo and redo actions by clicking on the buttons in the top-right of the dashboard builder, or by using the following keyboard shortcuts:
Cmd+Z and Shift+Cmd+Z for Mac

Ctrl+Z and Ctrl+Y for Windows
Hide more widgets if no data is available

Previously, you could choose to hide some widgets by default if no data was available to display in the main interface. This functionality has now been added to more widgets, including the aggregation table widget, categorical chart widget, periodization diagram widget, radar chart widget, time series chart widget and XY scatter plot widget. If there hasn't been any data recorded yet, or if there is no data that meets the widget filtering criteria, these widgets can now be hidden by default. The property for hiding empty widgets can be found in the advanced properties for each widget.
Quickly edit title and subtitle text by clicking on them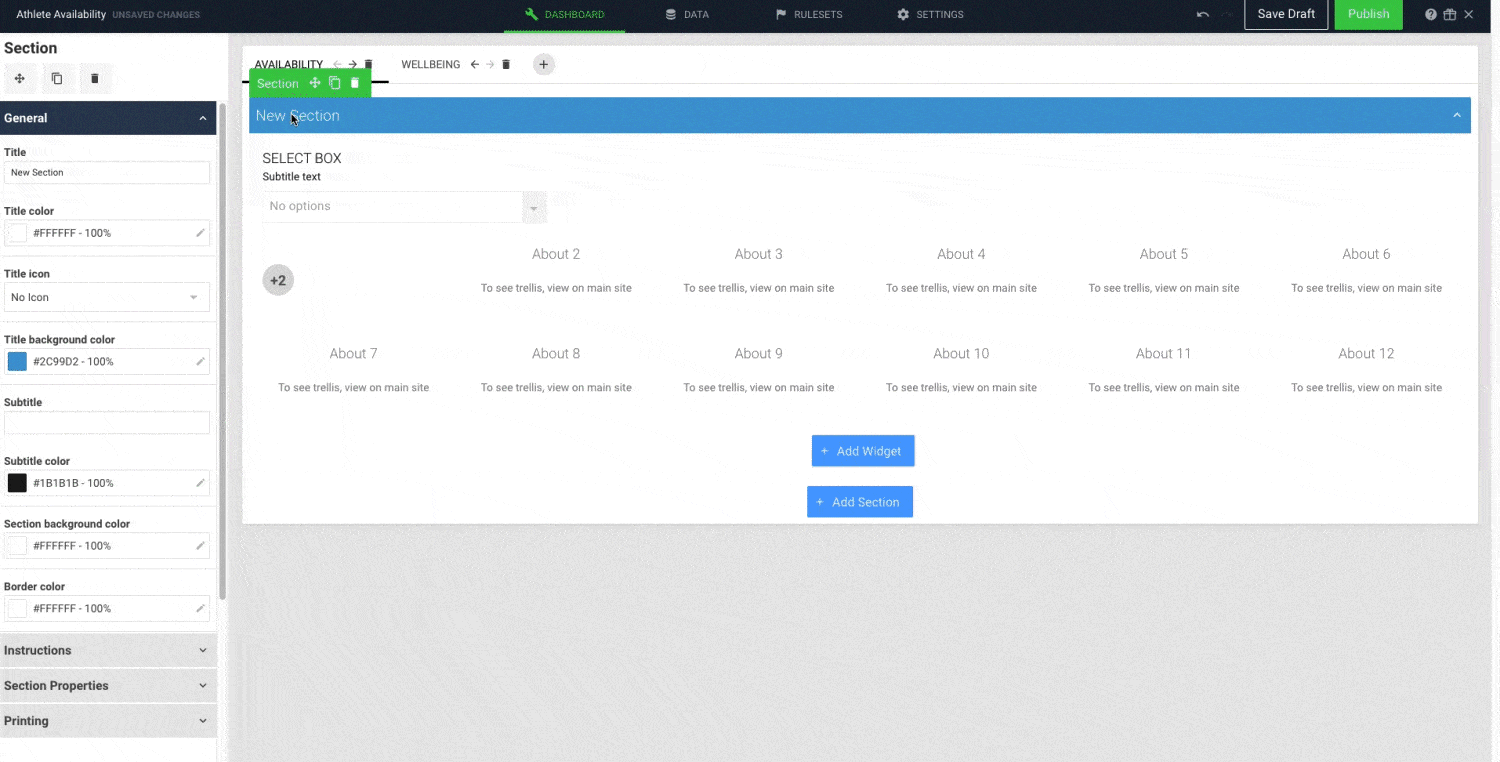 To make editing widgets faster, when you select the text of a title or subtitle in your dashboard, its properties will now automatically open in the sidebar. The input field for the title or subtitle will be focussed so you can add updated text straight away.
General improvements and bug fixes
We've fixed multiple issues associated with the rich text editor used in the content widget and dashboard instructions, including:

An issue where the cursor would jump to the end of the input when typing.
An issue with typing in tables.
An issue that stopped the color picker from working properly when a color was selected by dragging the cursor.
An issue with clicking and dragging to select text.

We've resolved an issue where re-ordering table columns would not update live.
We've fixed an issue that occurred when editing widget filters, where changing the condition cleared the filtering widget or value despite the data type not changing.
We've resolved a rare issue where very old dashboards would fail to load.
We've fixed an issue where changing a widget's data source would not update the conditional formatting field.
Highlights from your last dashboard builder release notes
In the last release notes, for version 2.47 of the dashboard builder, we announced the following changes:
The ability to trellis widgets.
Add avatars to tile widgets.
Set conditional formatting based on another field.
If you missed those release notes, you can read them here.