Notes first published September 07, 2021
Update available from September 07, 2021
Version 2.47 of the dashboard builder has landed on your Smartabase site. This release includes the ability to trellis widgets, add avatars to tile widgets and set conditional formatting based on another field, as well as some minor improvements and fixes. If you have any issues viewing your dashboards, please try clearing your browser cache.
Create multiples of your widgets using the new trellis function

We're excited to announce the ability to trellis your widgets! Trellising is a brand new way to display data in the dashboard builder. A trellis is when a widget is split into multiple versions of itself based on a field within an event form. Each of these multiples are displayed alongside each other, making it easy to identify similarities or differences between the different data subsets. You can trellis aggregation tables, categorical charts, matrices, pie/donut charts, radar charts, tables, tiles, timeseries charts and XY scatter charts.
For more information about how to trellis your widgets, check out the widget trellising article or contact your Smartabase consultant.
Add avatars to your tile widgets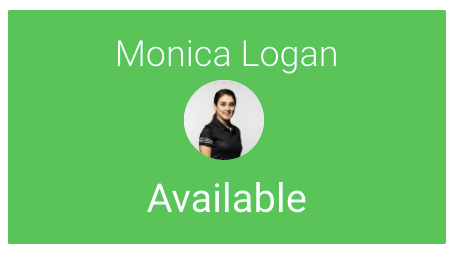 Avatars can now be displayed in the tile widget below the title and subtitle to further personalize your dashboard. Previously, avatars were only able to be added to aggregation table widgets, matrix widgets and table widgets.
Set conditional formatting based on another field
It is now possible to conditionally format a widget based on the value of another field within an event form. For example, if you are displaying a raw wellness metric like a fatigue score in a widget, you could color that widget based on the fatigue z-score. This allows you to display a lot more information within an individual widget.
The functionality to conditionally format a widget based on another value has been added to aggregation tables, matrices, tables and tile widgets.
General improvements and bug fixes
We've updated the styling of the rulesets screen to match the new data source screen.
Highlights from your last dashboard builder release notes
In the last release notes, for version 2.46 of the dashboard builder, we announced the following changes:
New default styles for dashboard components.
Data source screen redesign.
Set a category for your dashboard.
If you missed those release notes, you can read them here.