The Maximum field allows you to calculate the maximum value from specific fields within a form. Within the Calculation settings in the sidebar, tick the box next to each of the fields to be included in the calculation.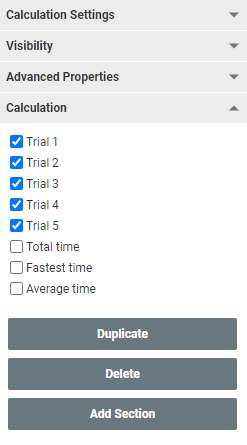 If you change the name of one of the selected fields, the field will be deselected in the calculation. You will need to update the calculation to include the field again.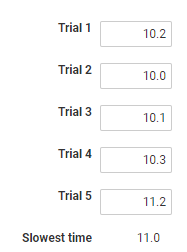 The example above shows a Maximum calculation being used to calculate the slowest time of five time trials.