Notes first published April 11, 2019
Update available from April 11, 2019
View the Smartabase Online release notes here.
View the Smartabase Administrator release notes here.
Time is precious, especially when it comes to human performance. We've designed and built new features into 6.100 with the aim of saving you time, and we upgraded some internal processes so that you can spend time where it matters: using data to reach higher and go further. We're constantly improving the experience for all Smartabase users. Here's an update with the latest features and enhancements, including:
Embedded dashboards for better data entry
Have you ever wanted to see a dashboard while you're entering a new record? Now you can have contextual data visualizations available during data entry. It's now possible to embed dashboards created using the dashboard builder into event forms. With this, you can show relevant visualizations as context for the data that people are entering into Smartabase.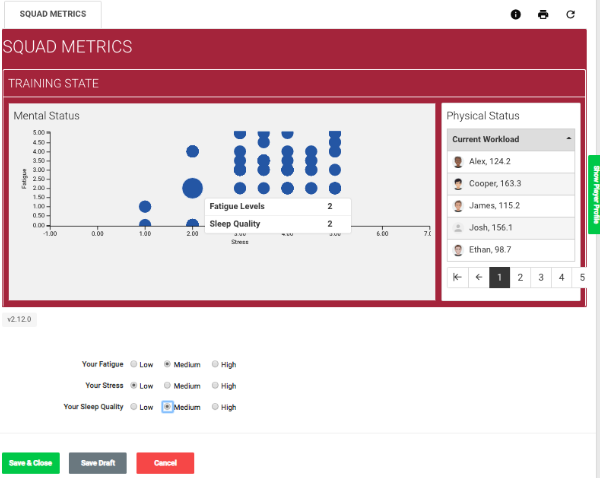 What's especially revolutionary about this? The fact that, as a coach, you'll be able to view team data while recording or editing a record for an individual athlete. So you can enter data and compare it to metrics from the team at the same time.
Athletes always only see their own data, so embedded dashboards automatically filter out data from other team members.
Learn more about how embedded dashboards work by reading the dashboard settings article in our series of dashboard builder help articles.
More ways to link information together
We've built a new feature that gives people more flexibility to link information from different event forms together. With the new embedded event field, you'll be able to build event forms that let members of your organization add in records from other event forms.

For example, you could build a medical consultation form and add three embedded event fields. Your team doctor can create a new consultation record and, alongside their consultation notes, create or add in relevant records from three other event forms, such as illnesses, injuries and rehabilitation plans.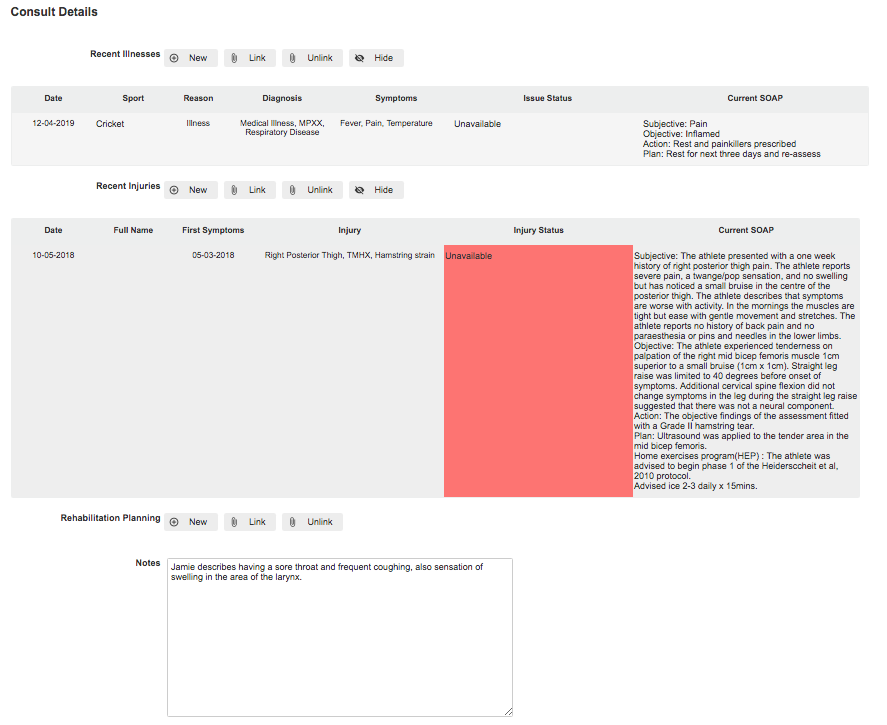 Read more about how embedded events can be used and how to set them up in our new help article.
Increased responsiveness for historical calculations
We know it's not always the case that you create new records in the same order they occur. You might like to delete a record from last week, add one you forgot from yesterday or enter several new records at the same time. And you should be able to do this with full confidence that your data will be handled the way you expect.
Now, when Smartabase calculations use historical data (e.g. weekly training load), they take these situations into account and all historical calculations update their results accordingly.
When you import historical data into Smartabase, you can optimize your data for even quicker processing. Read more about this in the data import instructions.
More efficient file upload methods
You can now efficiently add as many files as you need to a record in Smartabase with its new multiple file field. Just drag and drop files from your computer into your form and they'll all upload at once. You can preview, replace and remove files easily.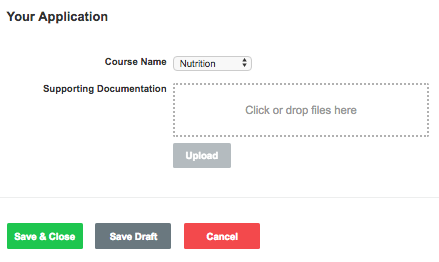 The new multiple file field can handle all the same file types as the other file upload fields in Smartabase. So you can add a video, photo, spreadsheet and document to a record at the same time. We aren't replacing the existing file upload fields with the new field, so you can continue to use them as well as the new method.
Learn more about how to use the new Multiple file upload field in the help article we created for this new feature.
General improvements and bug fixes
Builders can now make use of new percentile and rank functions when creating calculations.
We've added support for the Hebrew language.