Notes first published February 13, 2020
Update available from February 13, 2020
View the Smartabase Builder release notes here.
View the Smartabase Administrator release notes here.
At Smartabase, we take your privacy seriously and continue to release features which empower you to control your data. Version 6.3 of Smartabase is ready for you to explore and contains important new functionality for your terms and consent management features.
The new features included in this release are focused around ensuring that you and your colleagues can easily understand and manage the relationship between your use of Smartabase and your organization's goals.
We're working hard to prepare Smartabase for use in ever-more novel and demanding ways by our growing human performance community. In addition to the terms and consent management upgrades, this particular release contains behind-the-scenes performance enhancements and fixes for several user interface issues, a problem affecting the behavior of linked data, as well as a series of smaller issues.
We have also included information about the 6.2.22 patch, which was released between 6.2 and 6.3.
Increased transparency and consent management
When you use Smartabase from the web application, desktop application or mobile application (but not yet the Smartabase Athlete app), you're able to review the terms of service your organization has set up for you from your user account. Each terms document you've consented to can be opened and viewed at any time, not just when you originally agreed to the terms of service.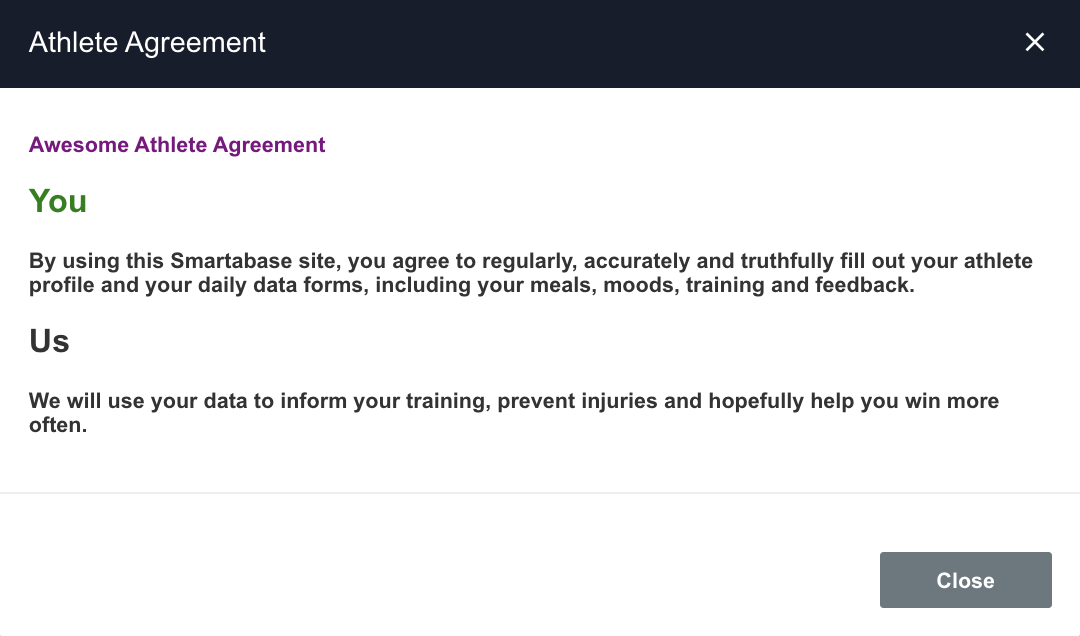 We've also provided the option for you to withdraw your consent to any or all terms that you've previously agreed to. When you choose to reject the terms of service for your Smartabase site (confirmed by saving the changes to your account), you're automatically logged out of Smartabase. If you change your mind later, or your organization updates its terms of service to ones you can consent to, you will see these terms as part of the login process.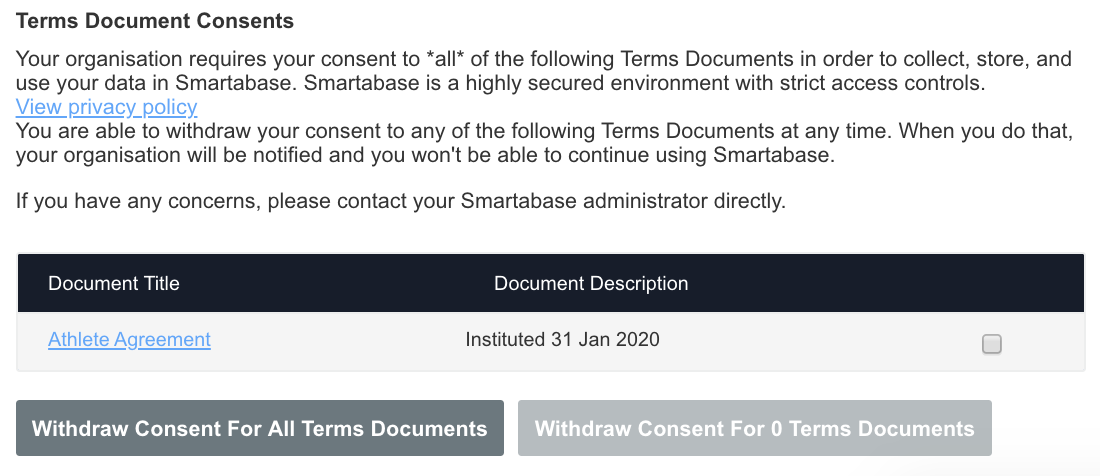 General improvements and bug fixes
When you received a direct link to Smartabase in a performance alert, you may have noticed that the URL included two slashes where it should have had one (for example, elite.smartabase.com//match instead of elite.smartabase.com/match). This meant that when you followed the link to Smartabase and subsequently viewed a dashboard, the dashboard didn't display correctly in your browser. We've changed how direct links are sent out in performance alerts (they just have one slash!) to prevent this behavior.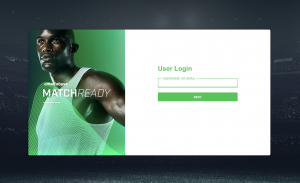 P.S. let us know if you'd like a guest account for the Match Ready site used as an example here. It's designed to demonstrate critical and innovative Smartabase solutions for team sports.
A recent security-related update impaired the availability of linked data in some records. This occurred when three conditions were present:

Form A retrieved data from Form B via linked calculations.
A person could create records for Form A but lacked data permissions for Form B.
That person created and saved a record for Form A.

This scenario caused linked calculation results to be blank when any person ran a report on Form A, including people who did have permissions for Form B. We've now resolved this problem.
We've resolved an issue that caused the login process to the Smartabase Athlete app to fail for some people. This problem primarily affected people whose accounts were created using the import process or via an API between May 2019 and February 2020.
We've resolved an issue that prevented records with a multi-athlete field from being recreated via API with the same date and time as records that were also deleted via API. This affected scheduled events created using an integration that erased records and replaced them when an update was made using the third-party software.
We've tracked down and fixed that annoying flicker that occurred when hovering over the border of a report row, embedded event or body diagram.
When you exported data in PDF format from the reports tool or performance history, information from body diagram fields was appearing as 'null'. We've fixed this to correctly display the names of areas or injuries from the diagram.
Slider type fields with exactly 12, 23 or 40 options contained a bug that prevented the last option from displaying. This issue is now resolved.
Updates between 6.2 and 6.3
6.2.22 - available from January 16, 2020
This patch release contains a small adjustment designed to resolve an issue that caused Smartabase to crash for some customers under high load.