Notes first published November 2, 2018
Update available from November 2, 2018
View the Smartabase Online release notes here.
View the Smartabase Administrator release notes here.
It's important that you and your colleagues can access relevant, timely and secure information. That's why this Smartabase release focuses on new abilities for sharing and accessing information. We've got:
We've also made critical steps forward in the development of our Human Performance Framework. You won't see these changes on Smartabase's surface, but we've been working hard to integrate new capabilities required for our Human Performance Framework with the existing Smartabase functionality. This helps us weave a strong and flexible platform for future human performance data and applications. You can contact your lead builder for more info on our Human Performance Framework project.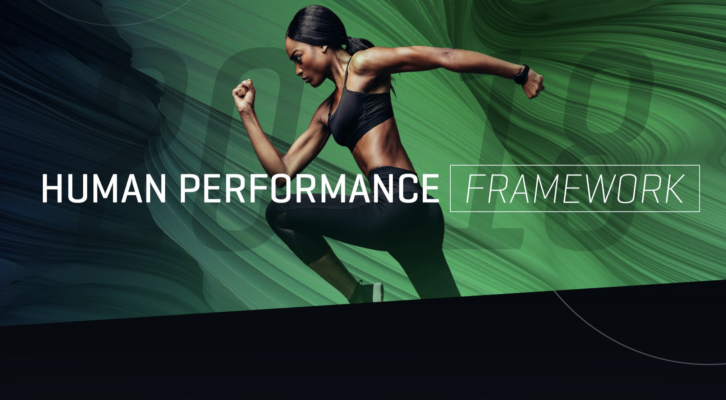 URL generator for sharing links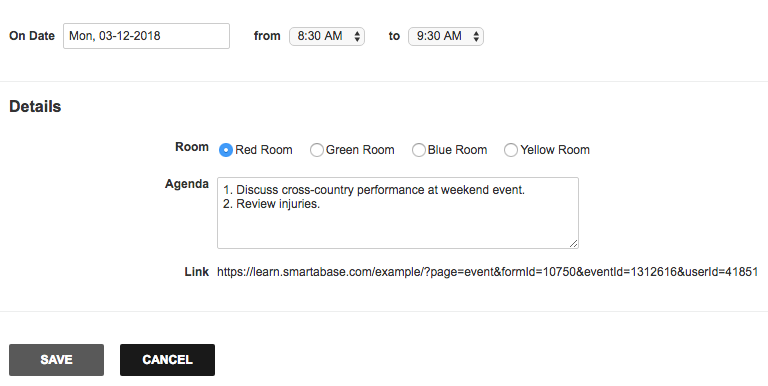 When building a form, you can use the URL generator field type. This field creates a URL for the user to copy and share outside Smartabase. The URL generator field can be set up to create links to:
The record the URL was generated within.
The profile page for the athlete.
The home page for the athlete (with both sidebars open).
Normal privacy rules still apply to information accessed via a shared link. Anyone using the link will need an account with access to the athlete as well as the relevant system and data permissions.
New navigation customizability
Using the Save and Redirect property for a form, builders can now customize the Save button to direct the user to a dashboard once they finish entering a form. The Save and Redirect property can be configured to send athletes and coaches different dashboards if required.
This means when an athlete or coach completes a form, they can go straight to a specific dashboard. For example, a training and wellness dashboard can display after an athlete saves monitoring data.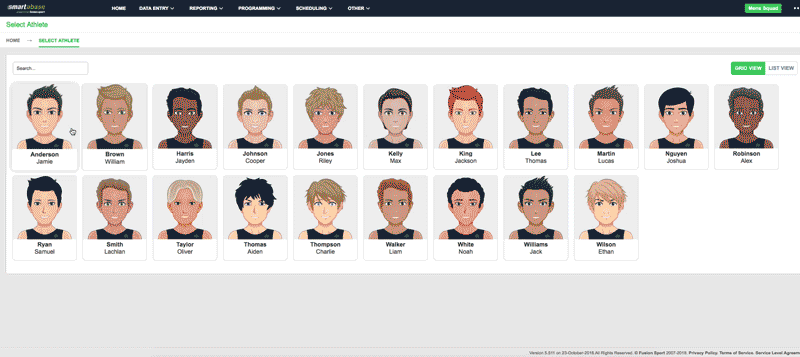 This feature is only available when you're accessing Smartabase via your web browser, for now. Expect another update from us when we extend this functionality to your iOS or Android application!
Asia Pacific Human Performance Summit Presentations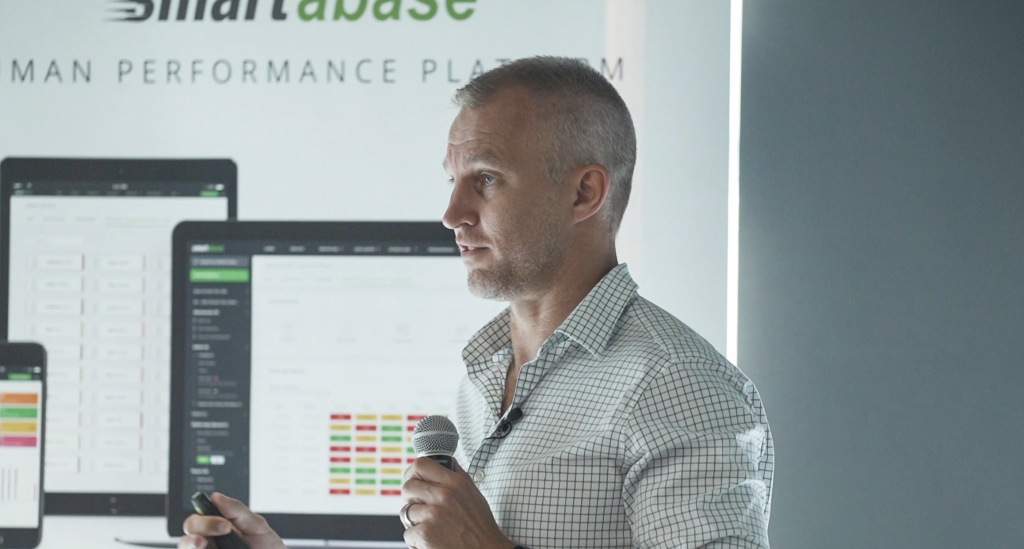 There are loads of great moments from the Human Performance Summit we recently held at the Rugby Australia Development Centre, Sydney. We sold out events across the Asia Pacific, North America and Europe. Now, you can view all the sessions from the Asia Pacific Summit. Summit highlights include:
Injury Prevention in Elite Sport | Phil Coles, Head of Athletic Performance, San Antonio Spurs (NBA).
Benefits of Machine Learning-Based Decision Making vs Subjective | Sam Robertson, Head of Research & Innovation, Victoria University Western Bulldogs.
Using Technology to Develop Youth Athletes | Luke Power, Australian Football League (AFL), Academy Manager.
Bug fixes and minor updates
Linked calculations were returning imprecise data for some international clients. This has been fixed.
We've updated the default settings for date formats, as this was causing readability problems for many users. Date fields that don't have a format specified will use the site date format instead of dd MM yyyy format. You can learn more about setting properties for date fields here.