Notes first published June 16, 2021
Update available from June 16, 2021
Version 1.28 of the Smartabase Athlete app is ready for you to use. The latest update brings improved performance across the app, an updated Apple Health setup (iOS only) and support for save properties in event forms.
Save properties supported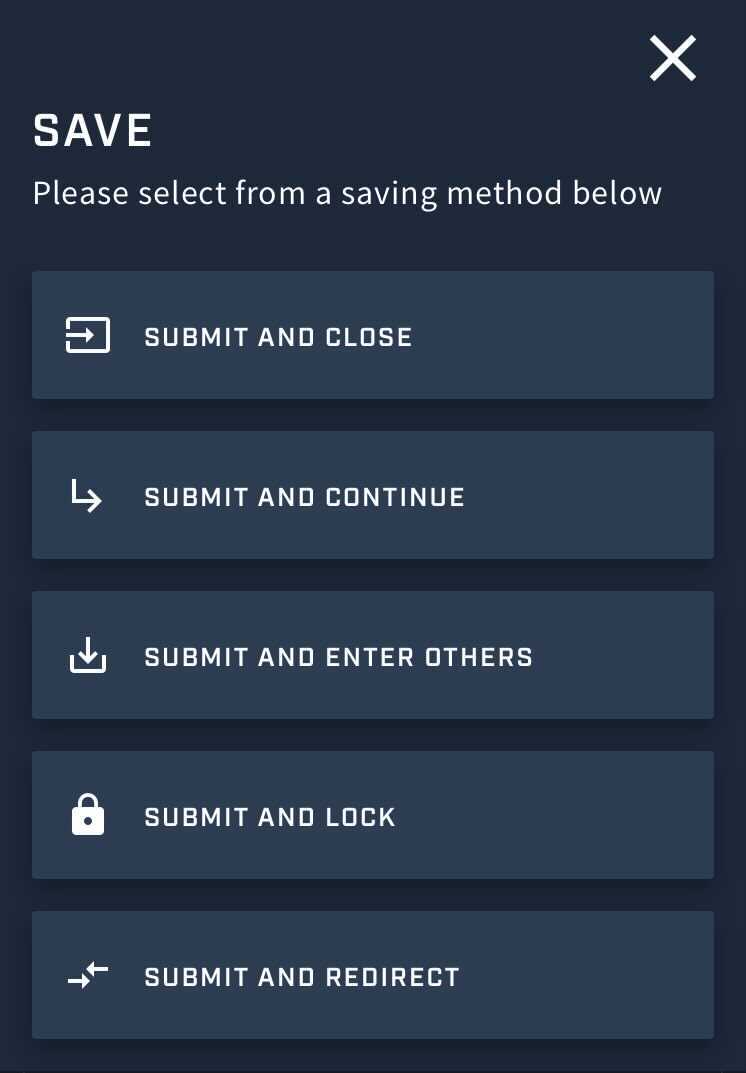 We have added support for advanced saving options on the Athlete app. If enabled on your Smartabase site, there will be more options after saving a form, like going directly to a dashboard, creating another record or continuing to edit the record. Usage criteria may determine whether or not you can interact with the button on the Athlete app.
Improved Apple Health setup (iOS only)
We have redesigned the user experience for setting up the Apple Health connector in the Athlete app, including a progress bar while Apple Health activities are loading and improved performance.
Additionally, the Athlete app now detects any syncing issues with Apple Health and guides you to resolve them through warning icons on the app.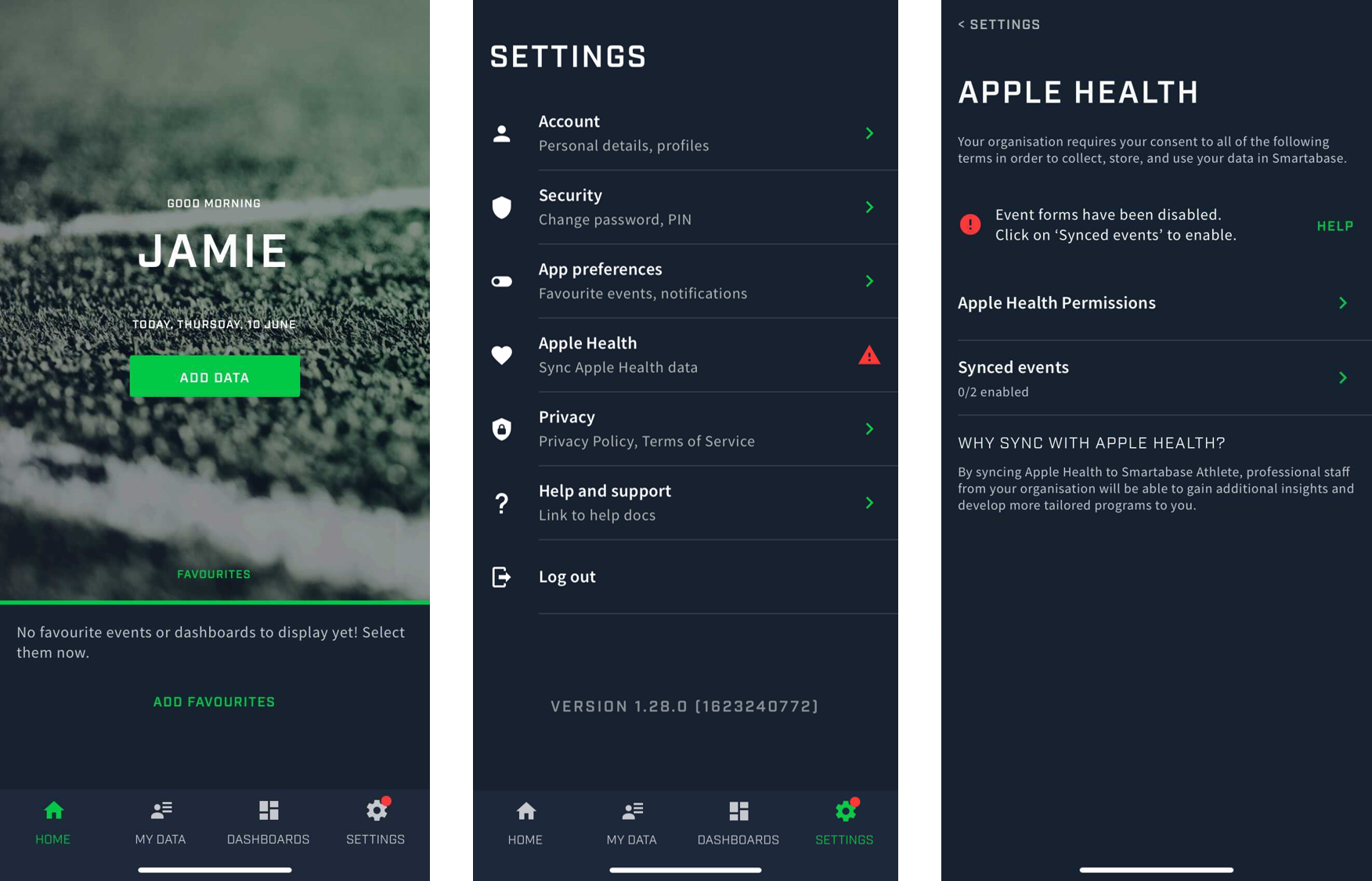 General improvements and bug fixes
We've made more improvements to logging in, the loading time of event forms and the My Data screen.
We've improved interactions with tables, including scrolling between table rows and adding new rows.
We've resolved an issue where conditional options were not working.
The app will now load information about a form whenever you create a new record. This means that any changes to event and profile forms are accounted for without having to close and re-open the app.
Highlights from your last Athlete app release notes
In the last release notes, for version 1.27 of the Athlete app, we announced a range of performance improvements and bug fixes. If you missed those release notes, you can read them here.