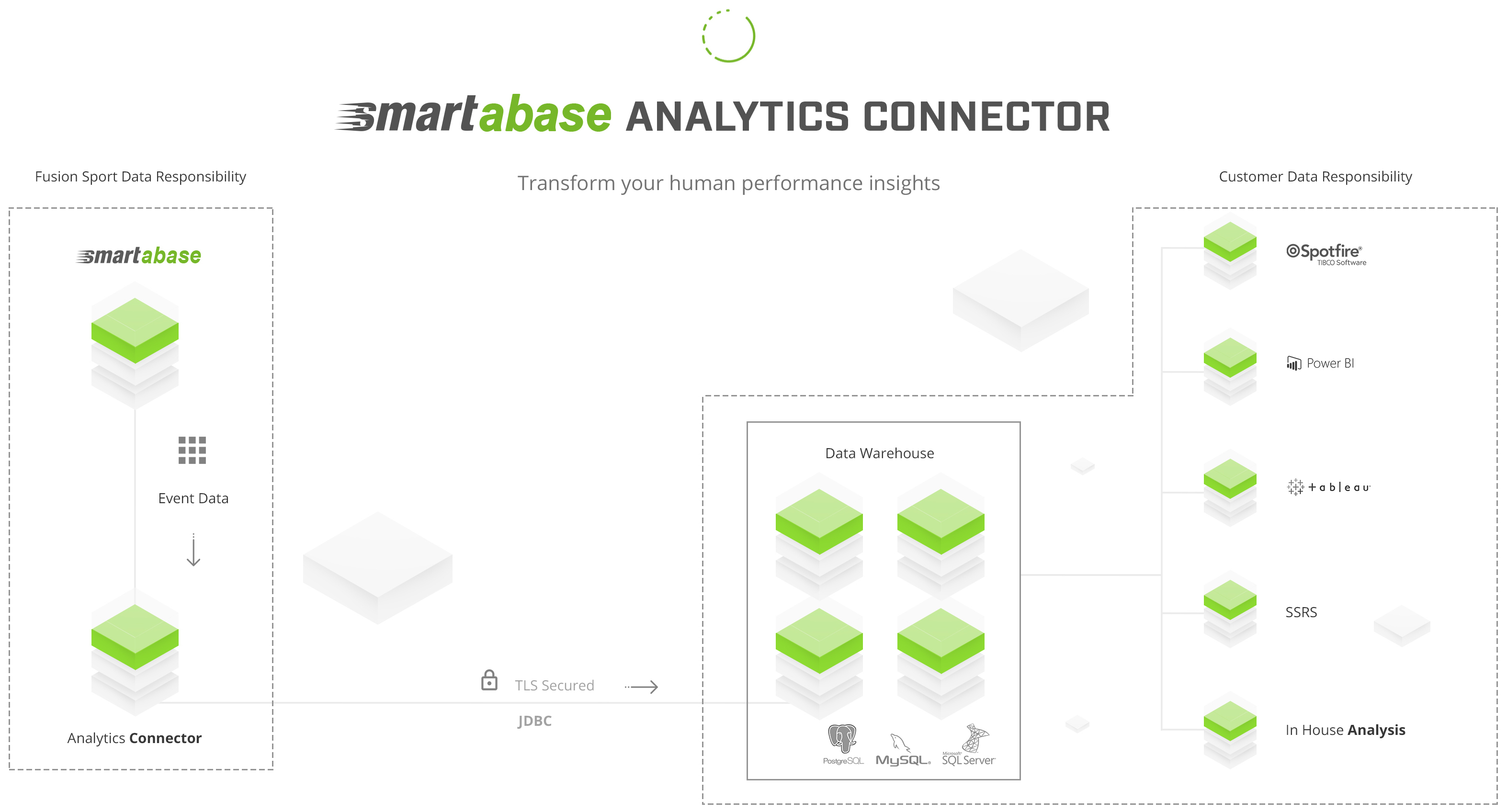 Smartabase customers who deal with big data sometimes make use of data warehouses. These warehouses store large datasets from various sources using Postgres, Redshift and similar technologies. This means data can be combined and processed for analysis and visualization using tools like Tableau, PowerBI and Spotfire.
We built Smartabase to be customizable and configurable, which requires storing data in a loosely structured format. Smartabase uses an object-relational database. This is what enables you to create new forms and change them on the fly.
However, analytics platforms need data to be stored in a different format than that used by Smartabase. So we built an analytics connector. It can restructure Smartabase event form data into a simple format, then send it to your data warehouse.
From the data warehouse, the Smartabase data can be aggregated and analyzed by SQL enabled business intelligence tools (for example, Tableau and PowerBI).