Notes first published October 6, 2020
Update available from October 6, 2020
Version 2.37 of the dashboard builder has landed! As part of our ongoing internationalization project, this release includes updates to support simplified Chinese characters. It also includes some other great features that will improve your experience when interacting with dashboards across Smartabase's builder and main applications.
View and build dashboards using simplified Chinese
If you've been keeping tabs on recent updates, you'll know we've recently added support for Dutch, French and Spanish localization in the dashboard builder. We've now added simplified Chinese to the list of languages that you can build and view your dashboards in. As a builder, elements of the builder interface will be translated, as well as any form and field names that have been translated via a translation file. As a coach or athlete, you'll also be able to interact with your dashboards in simplified Chinese when viewing them from your browser, the Smartabase Athlete app or general-use Smartabase app.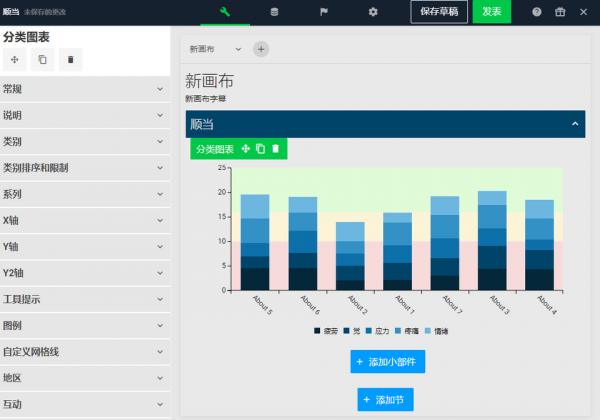 Improvements to data filtering and efficiency
On top of the hard work completed for version 2.36, we've made some additional enhancements to speed up dashboard loading and filtering time. This release focused specifically on chained select box and date picker widgets (for example, where one select box is filtered based on another select box, which is filtered based on a date picker). The dashboard builder now helps you get to the required data based on these filter chains.
General improvements and bug fixes
Due to the growing number of widgets available, we've now made the widget list searchable when you add a new one.
Your cursor will now automatically focus on the primary action for most dialogs in the dashboard builder. This small change should save a lot of extra clicks and help you set up your dashboards faster.
We've removed the maximum character length for tile widget captions. This was previously set to 20, but is now unlimited.
There were a few elements of the dashboard interface which had not been translated when viewing in languages other than English. We've now incorporated translations for these elements.
Highlights from your last dashboard builder release notes
In the last release notes, for version 2.36 of the dashboard builder, we announced:
Viewing and building dashboards in Spanish.
Improvements to data processing after changing a filter.
Other improvements and bug fixes.
If you missed those release notes, you can read them here.