Notes first published November 10, 2020
Update available from November 10, 2020
Version 1.24 of the Smartabase Athlete app includes the addition of signature fields and enhancements to paragraph fields, as well as some minor bug fixes.
Record signatures in the Athlete app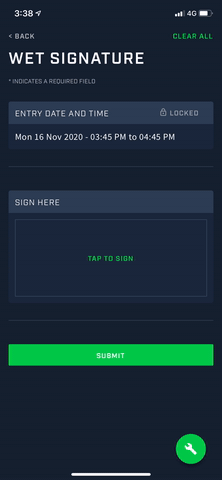 The wet signature field allows you to add a signature to a record using a mouse, stylus or your finger. With this update to the Athlete app, people can conveniently sign records from their mobile device.
Improvements to paragraph fields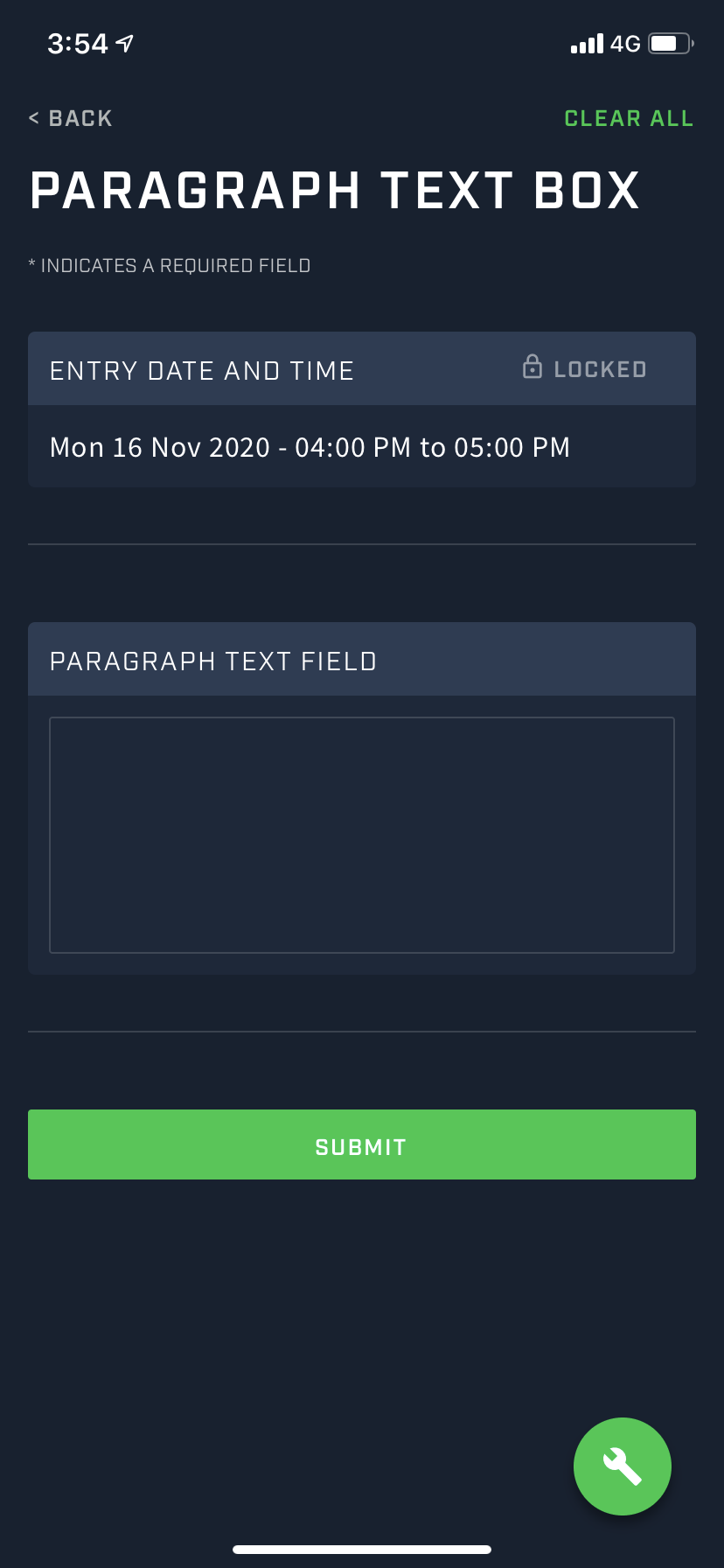 We've made some improvements to the experience of entering information into paragraph fields from the Athlete app:
The entry area has been increased to fit five lines of text.
The height can dynamically expand up to 10 lines if you need to enter more data.
After 10 lines, you'll be able to scroll through the contents.
General improvements
Because search boxes appear below body diagrams to help you select specific areas from a list, we've removed the ability to zoom into body diagram fields.
Tick boxes for multiple selection, body area (in the search modal) and simple body area (in the search modal) fields are now shown on the right of the screen, in line with other field types.
We've resolved some issues with viewing images when reviewing tables and in dashboards.
We've added an informational message about potential consequences of using a PIN to unlock the Athlete app rather than logging in and out each time the app is used. You'll see this message when setting up your PIN.
You'll see that the icons for any favorite events shown on your home screen now match the icon for the corresponding event form.
We've resolved compatibility issues with the external video play button on iOS 14 so that you can play videos.
When using translations, form names in favorite events are now translated.
Performance standards on slider fields now work correctly.
We've improved error messages when entering incorrect login credentials.
We've also resolved some issues on Android devices where the app was becoming unresponsive after viewing a dashboard and images in dashboards were not loading.
Highlights from your last Athlete app release notes
In the last release notes, for version 1.23 of the Athlete app, we announced:
Support for Apple Health.
Support for Spanish translations.
Minor bug fixes.
If you missed those release notes, you can read them here.