Notes first published November 18, 2020
Update available from November 18, 2020
Version 1.4 of the Smartabase Kiosk app includes some exciting new features, along with resolutions for a few issues people were experiencing with previous versions of the app.
Sign a form using the wet signature field
The wet signature field allows you to add a signature to a record using a mouse, stylus or your finger. With this update to the Kiosk app, people can conveniently sign records from a tablet.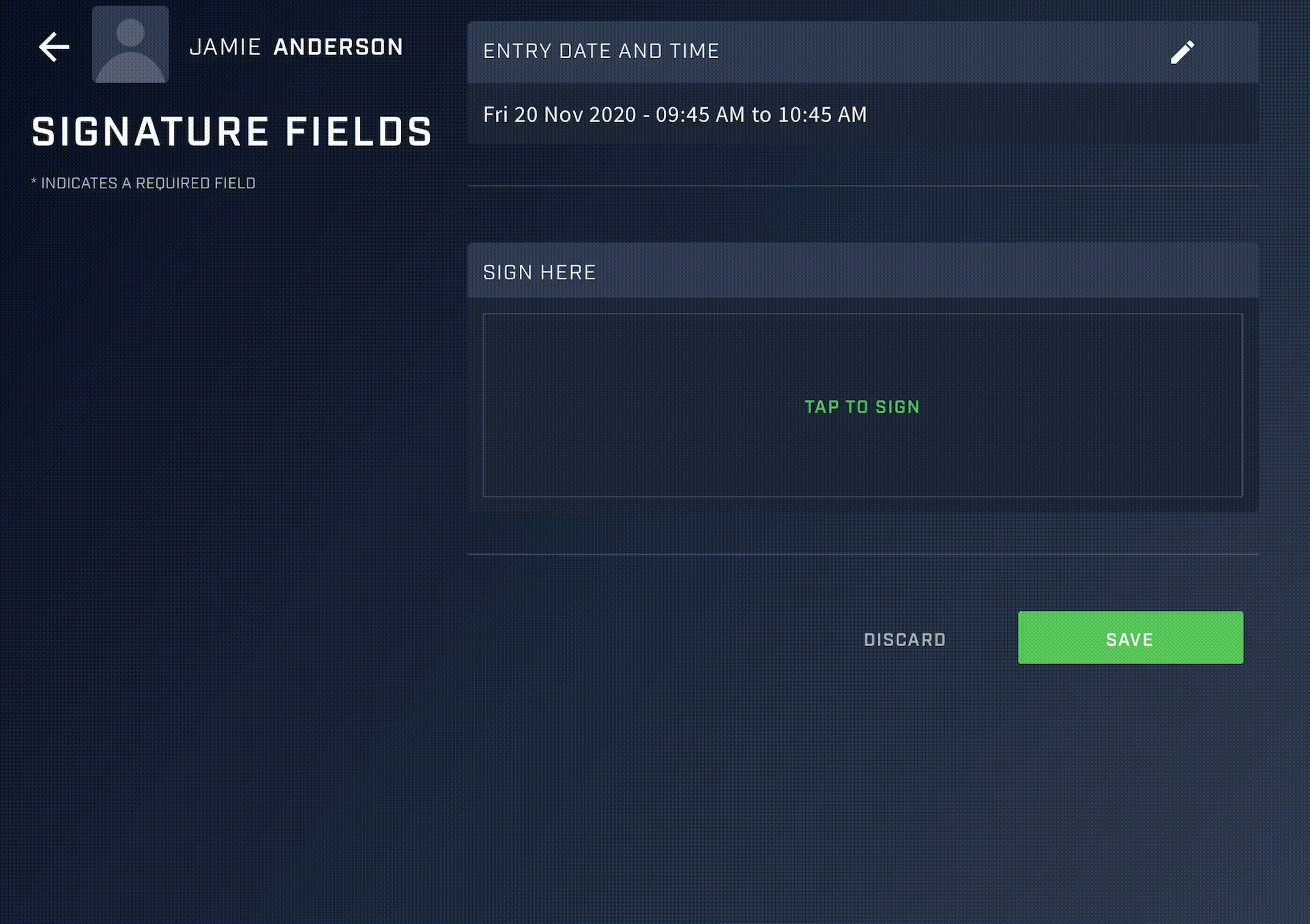 Improvements to paragraph text fields
We've made some improvements to the experience of entering information into paragraph fields from the Kiosk app:
The default height of the text entry box has been increased to five lines.
The height of the text entry box will dynamically expand for up to 10 lines.
After 10 lines, you'll be able to scroll within the text box using a scrollbar.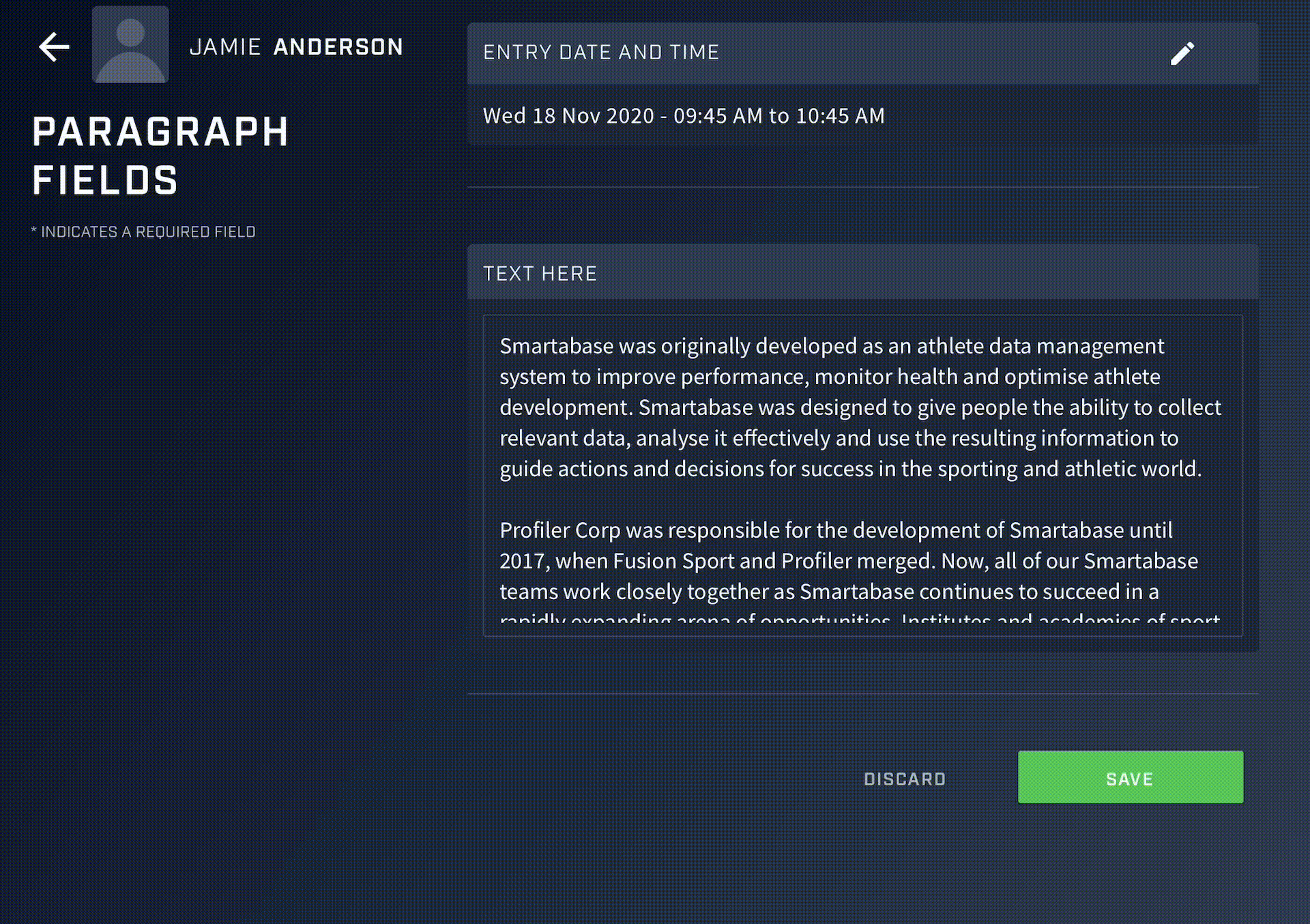 Search for groups alphabetically
Previously for people needing access to many different groups on the Kiosk app, the group selection screen wasn't easy to navigate. We've now updated the way groups are listed so they'll display alphabetically, which will make finding the right group a lot easier.
General improvements and bug fixes
We've included some behind-the-scenes updates required for supporting different languages in the app. You'll now be able to display the kiosk in Dutch, French, Spanish, German or Simplified Chinese, with more languages to come in the near future!
Improvements have been made to how the app handles session timeouts. Now when your connection is lost, the warning message you see will provide a clearer explanation of what's happened, and what you need to do to reconnect.
We've resolved an issue where kiosks with only one event form wouldn't allow you to access the coach settings.
Support has been added for connecting Bluetooth devices directly to the Kiosk app. We currently support a selection of thermometers and pulse oximeters, but plan to add more devices over time. You can read more about this in our article on user defined property schemas.
We've updated how the Kiosk app renders fields in forms, so now both the Kiosk and Athlete apps will behave the same.
Highlights from your last Kiosk app release notes
In the last release notes, for version 1.3 of the Kiosk app, we announced:
App optimizations for loading large groups.
The addition of https:// to the site URL field.
Improvements to the functionality of Multiple Selection and Tick field types.
The correct display of conditional options in event form tables.
If you missed those release notes, you can read them here.