Notes first published August 12, 2020
Update available from August 12, 2020
The Smartabase Kiosk app recently received a second update to deliver a new security feature and some small user experience adjustments.
Automatic exit from coach settings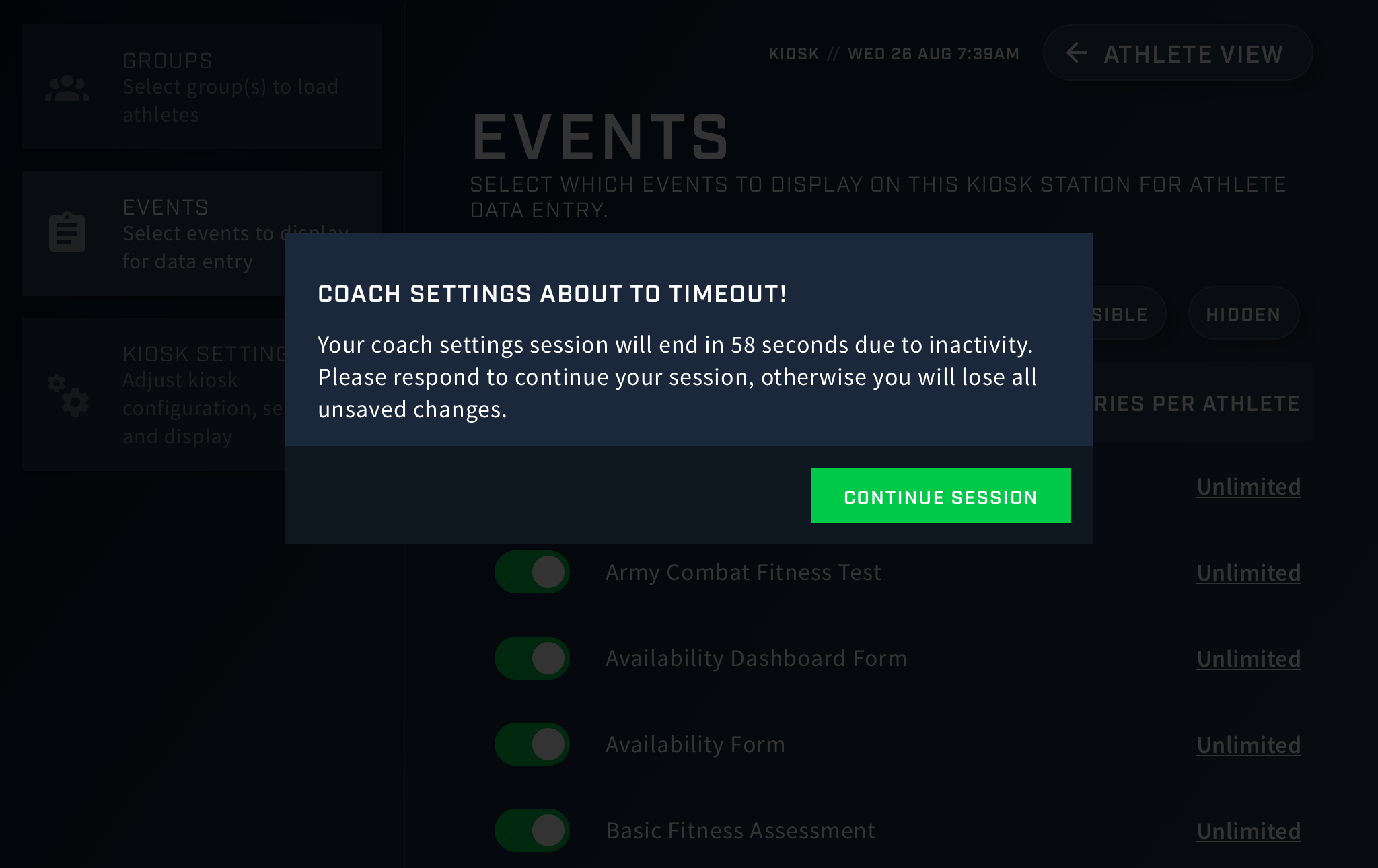 If you need to unexpectedly leave your kiosk while adjusting the coach settings, you can now be extra confident that unauthorized access to the settings won't happen. The coach settings part of the Kiosk app has been updated with an automatic time-out feature, which means that after 60 seconds of inactivity, you'll be prompted to choose whether you want to continue editing. If you don't respond to the prompt, the Kiosk app will revert to showing the athlete view.
Bug fixes
We've updated the behavior of PINs so they won't reset after an internet connection loss.
The maximum number of records the Kiosk app uses to calculate compliance has been expanded.
We've resolved a logic issue that affected fields which are required but also set to entry by coaches only. These fields will not prevent an athlete from filling in an event form.
Highlights from your last release notes
In the last release notes, for version 1.1 of the Kiosk app, we announced:
An increase to the toggle size for the slider field type to make it easier for you to update these values.
Some additional background work for configuring event forms for the Kiosk app in the future.
If you missed those release notes, you can read them here.