Notes first published August 4, 2020
Update available from August 4, 2020
We recently announced the launch of the Smartabase Kiosk app, which is our newest app in the Human Performance Framework. Since then, we've focused on making some improvements to the Kiosk user experience, as well as implementing solutions for a few issues. We'll show you how to:
General improvements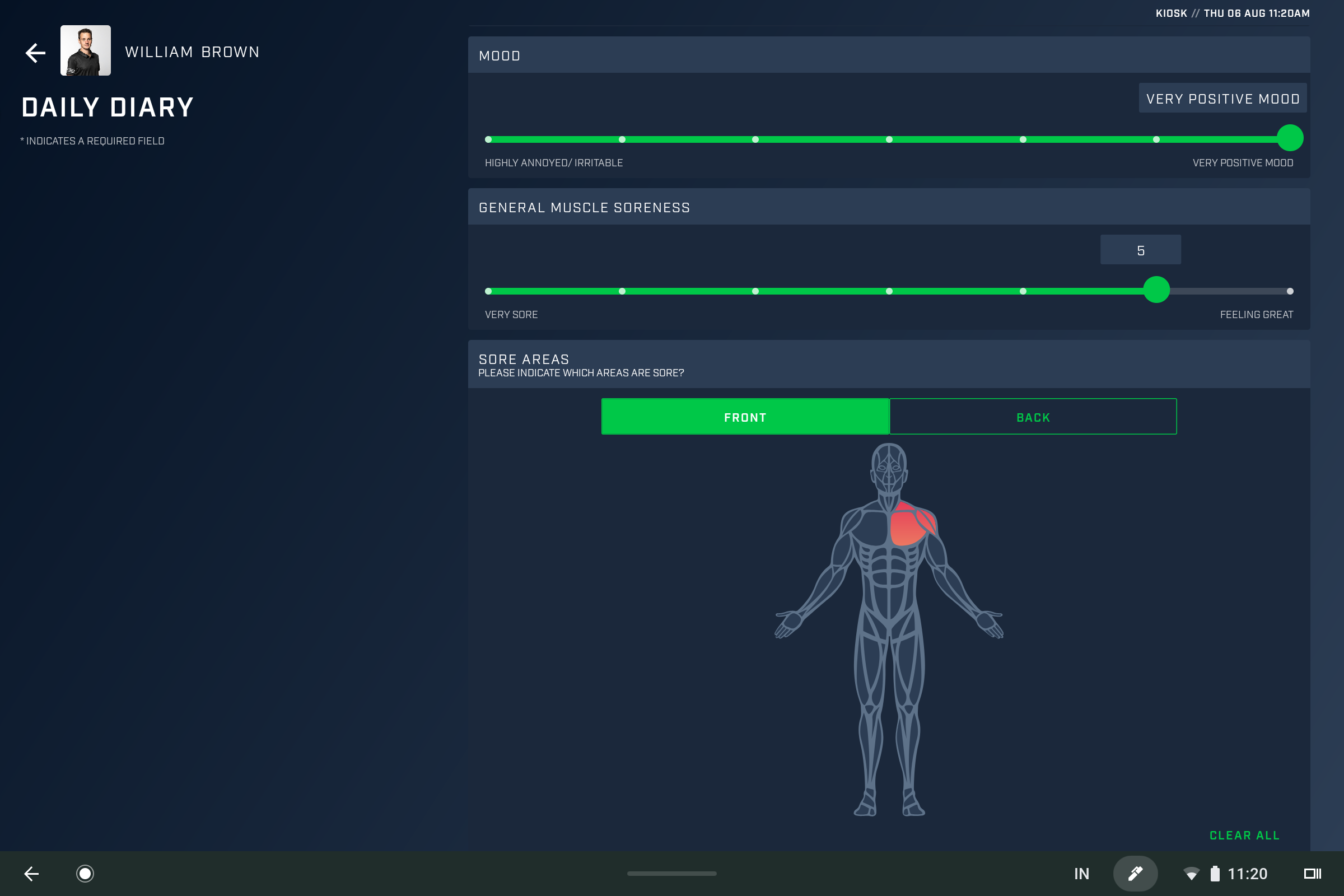 We've increased the toggle size for the slider field type to make it easier for you to update these values.
Some additional work has been done in the background to prepare for more options when configuring event forms for the Kiosk app in the future.
Bug fixes
For iPad users, the app was asking for the device's PIN rather than the Kiosk app PIN. We've fixed this to ensure the correct PIN is required.
We also identified a few areas where the app's layout was resulting in some text overlap and wrapping issues. We've optimized the layout of some screens to remove these issues, so the interface is nice and clean
We've updated improved the user experience when you lose internet connection during a session, or while entering a form.