Notes first published April 23, 2020
Update available from April 23, 2020
Making the dashboard builder a more intuitive experience
This release contains some user experience optimizations that aim to make the process of building and editing dashboards straightforward and intuitive.
Within the properties of the categorical chart widget, the Ignore null values for categories property has become Show null categories. When toggled on, categories with no data will be shown on the chart's X axis and legend (if enabled). When toggled off, empty categories won't appear. The behavior of categorical charts doesn't change, but it should now be easier to quickly understand the effect of this property.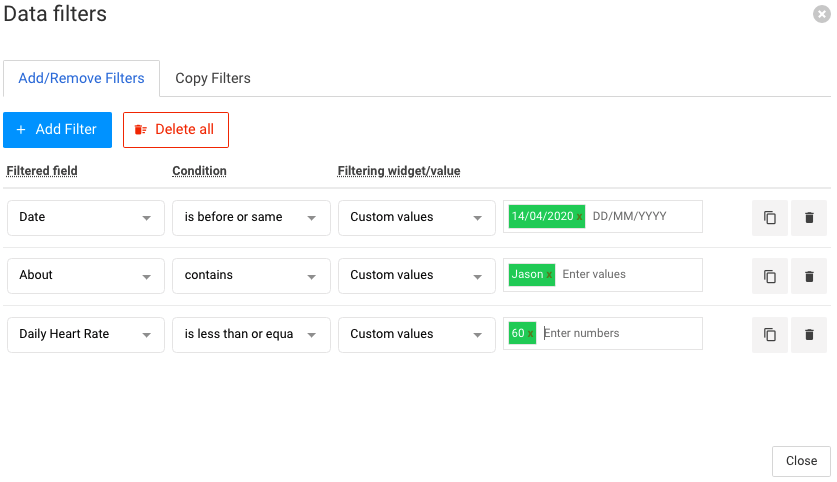 When you add a filter to a widget, you'll now see more helpful placeholder text in the custom value field. Depending on the data type of the field you're filtering, you'll see a prompt to enter custom values in the correct format.
General improvements and bug fixes
Highlights from your last dashboard builder release notes
In the last release notes we announced:
You're now able to add informational content to dashboards using the new content widget.
All dashboard components can be augmented with instructions using a new instructions property for canvases, sections and widgets.
If you missed them, you can read the last dashboard builder release notes.