Notes first published September 20, 2019
Update available from September 20, 2019
We're delighted to give you a short update on our continued optimizations to Smartabase's dashboard builder. Expect the 2.20 update to become available to you shortly.
Print all canvases at once
You're now able to print all of your dashboard canvases at once. You can do this in the print dashboard settings by selecting either the current canvas or all canvases.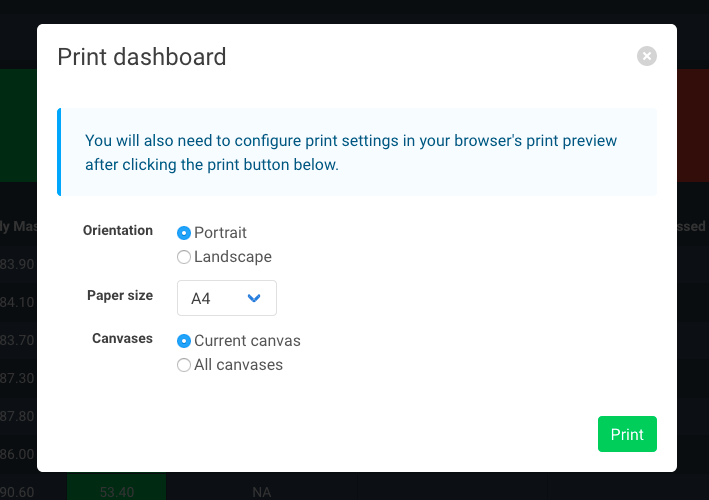 General improvements and bug fixes
The print popup now remembers your print options when printing a canvas from your dashboard

. These options will reset after you exit and reload your dashboard.
Highlights from your last dashboard builder newsletter
In your last newsletter we announced:
The ability to move sections and widgets between canvases.
Redesigned canvas tabs.
A new layout to display your dashboard print settings.
More options to customize canvas titles and subtitles.
If you missed it, you can read the last dashboard builder update here.