Notes first published August 21, 2020
Update available from August 21, 2020
Version 1.22.6 of the Athlete app includes Bluetooth support, as well as some general improvements and minor bug fixes.
Bluetooth support is here!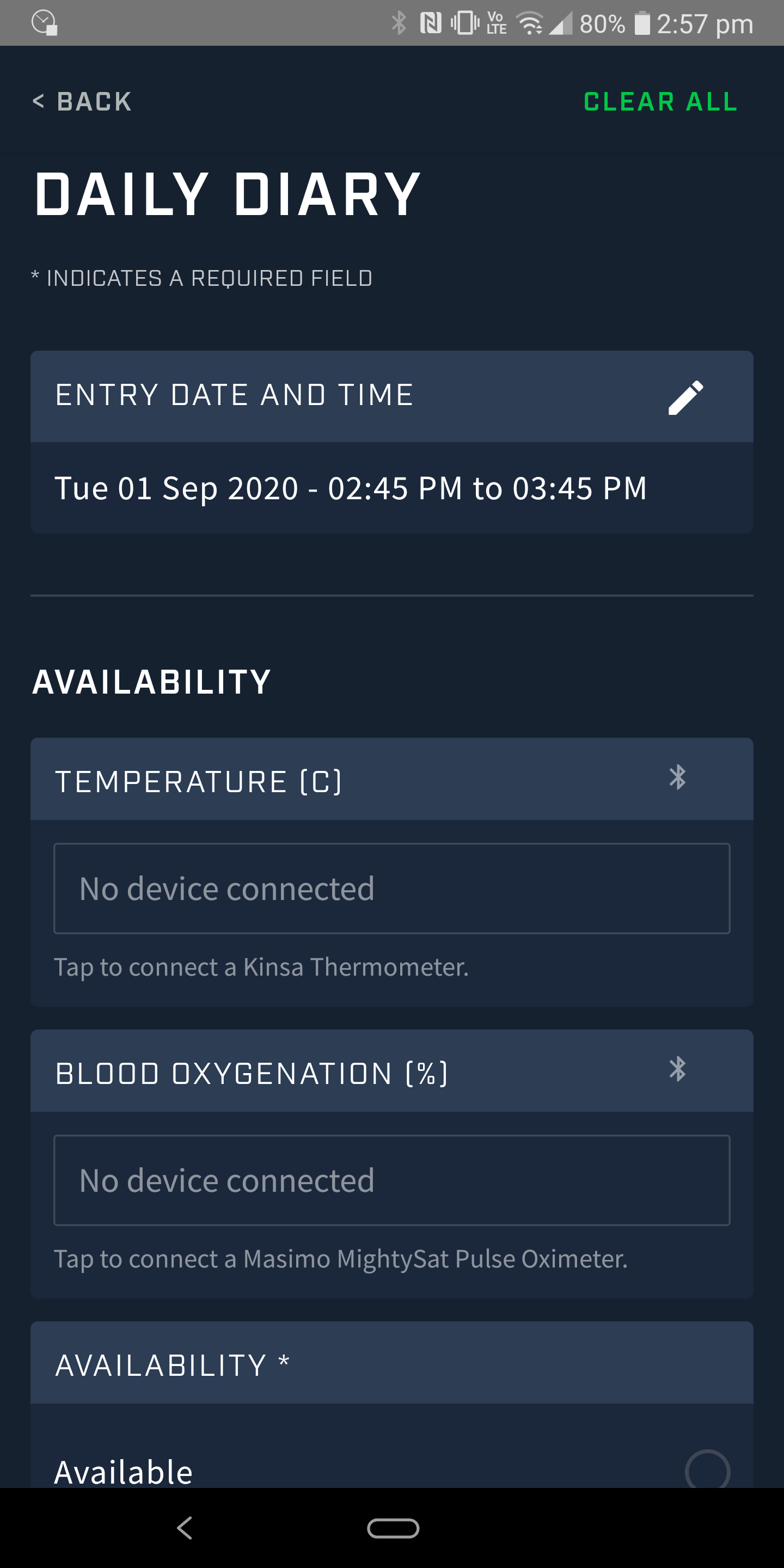 It is now possible to configure fields in an event form to receive data directly from a Bluetooth device. We currently have support for three devices, including Kinsa Thermometers (Kinsa QuickCare Smart Thermometer) and Masimo Pulse Oximeters (MightySat Rx and MightySat Consumer), and we will be adding support for more devices over time. Read more about Bluetooth support here.
General improvements
We've made improvements to the process of adding favorite events and dashboards, which was released in version 1.22 of the Athlete app.
Bug fixes
We fixed an issue that caused the Athlete app to crash when a form had a hidden table in it.
If you use Android 7 or below, the Athlete app should be more stable.
We've resolved an issue that prevented records from being saved if they contained a required field that could only be filled out by a staff member (coach).
When you use auto-fill functionality to populate your email address during the password reset process, you should no longer see an error message unless your email address is incorrect.
We've made some improvements to the handling of dates in the Athlete app.
Highlights from your last Athlete app release notes
In the last release notes, for version 1.22.5 of the Athlete app, we announced:
Language localization developments, including support for French.
Other minor bug fixes.
If you missed those release notes, you can read them here.