Notes first published July 21, 2020
Update available from July 21, 2020
Version 1.22 of the Athlete app includes the ability to customize your home screen by adding favorite dashboards and events. We've also put in place some minor improvements to PIN workflows, body diagram fields and bug fixes.
Add favorite dashboards to your home screen
You can now add and edit which dashboards (as well as events) will be displayed as favorites on your home screen.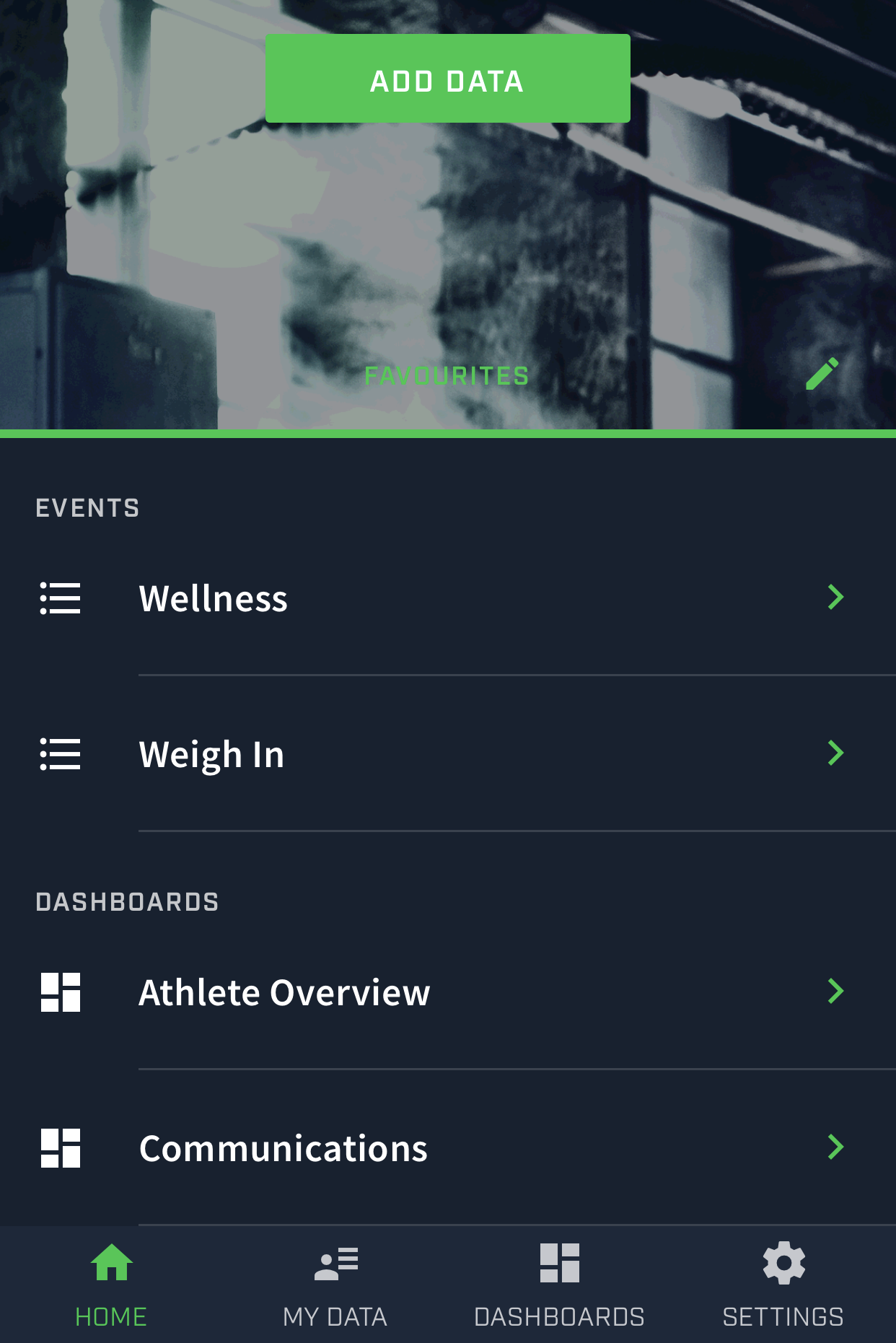 From your home screen you can use the pencil icon to edit your favorite events and favorite dashboards. You can add as many events and dashboards as you like and order them based on how you want them to display on your home page.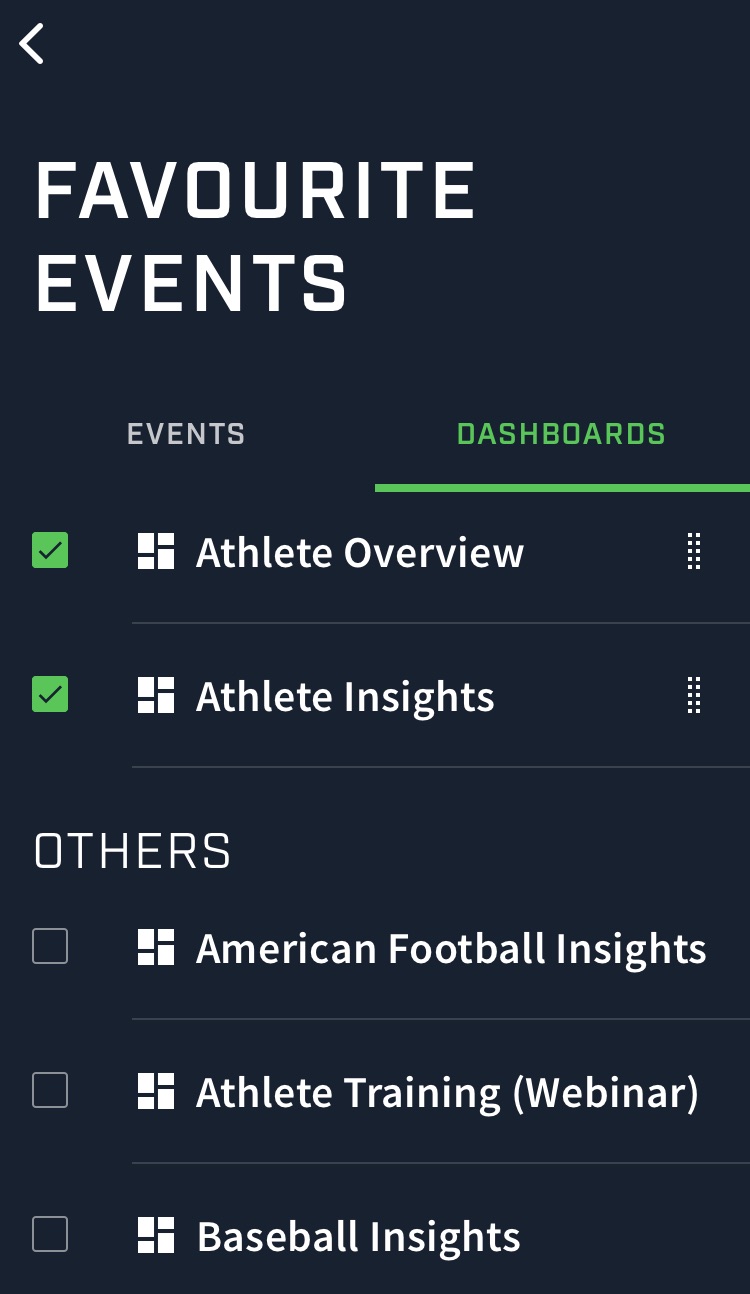 You can still set your favorite events and dashboards from the preferences (accessed from the settings screen).
General improvements
You can now search for and select specific body parts in a body diagram field without having to tap on the diagram itself.
We've updated the process of setting a PIN for the Athlete app so that you can now set a PIN the first time you log in with the option to remember your site and username ticked. You'll also notice that we've made it clearer that setting a PIN is optional and included a warning that applies if you have an older version of Android.
You can now lock the entry date and time fields on a form-by-form basis to prevent athletes from editing these fields. Locked fields will default to the device date and time.
Bug fixes
We fixed a bug where date fields which defaulted to today's date were not recognized as being complete.
We've resolved an error where body area fields in tables were showing an error regarding the maximum number of items.
We've resolved an issue that prevented you from changing your password or setting a PIN if you logged in with your email address instead of your username.
Highlights from your last Athlete app release notes
In the last release notes, for version 1.21 of the Athlete App, we announced:
Updated security options for passwords.
Ability to review terms and conditions you've accepted in the past.
Automatic update of End Time based on the Start Time of a record.
If you missed those release notes, you can read them here.