Notes first published June 1, 2020
Update available from June 1, 2020
Version 1.20 of the Athlete app improves your ability to add, access and use images, videos and other files. We've also made fixes for some issues that arose in earlier versions.
Add your profile picture from the Athlete app
In the past, you needed to go to the Smartabase web application to give yourself a new profile picture. Now, you can do this directly from the Athlete app.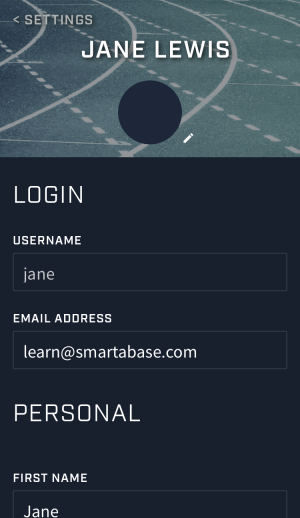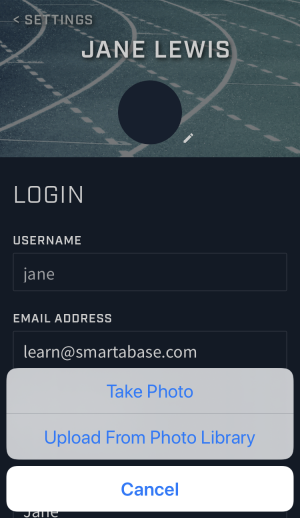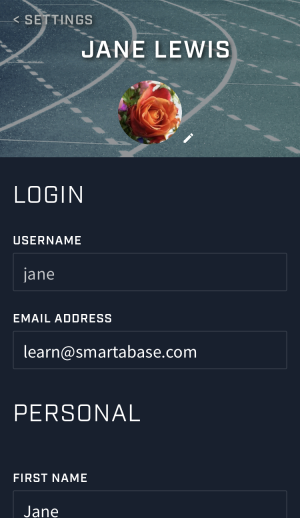 From the Settings screen, open your Account page and tap the edit icon for your profile picture. From here you'll have the option to take a new photo or add one from your phone's photo gallery. Depending on which option you choose here and any permissions you've set up before, the Athlete app might ask you for permission to access your device's camera or photos.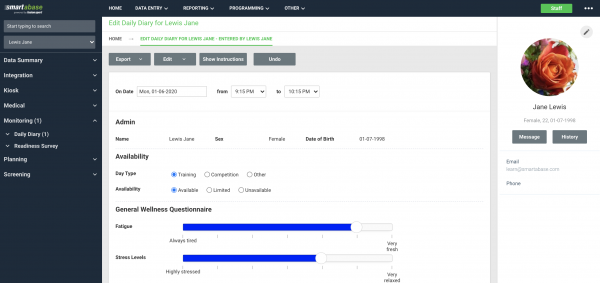 When you add a profile picture from the Athlete app, it'll update your Smartabase user account everywhere, so your coaches and support staff (or anyone else who is authorized to access any of your Smartabase data) will see your new photo when they review your information from the Smartabase web app or mobile app.
General improvements and bug fixes
We've added support for external video fields to the Athlete app.
You can now download files consistently if you're using an Android device.
We fixed a bug that prevented users from accepting Terms and Conditions in rare cases.
Text labels sometimes didn't appear for default table rows, which is a problem we've now fixed.
Entered On and Creation Date values weren't being saved correctly. We've resolved this issue.
Some recent security enhancements resulted in Android users not being able to record or screen capture while using the Athlete app. This has been fixed – without compromising the security enhancements, of course!
Highlights from your last Athlete app release notes
In the last release notes, for version 1.19 of the Athlete app, we announced:
Improvements to the overall structure of the Settings menu.
The ability to add, edit and remove phone numbers for your Smartabase user account.
We added access to the Smartabase Privacy Policy and Terms of Service from the Settings screen.
Anyone using a 'jailbroken' or 'rooted' device will see a warning message that their device may be compromised.
If you missed those release notes, you can read them here.