Notes first published April 28, 2020
Update available from April 28, 2020
Version 1.19 of the Athlete app focuses on bringing more polish to the interactions you have with your account and profile information. The new settings menu is easier to navigate and you can edit even more of your account details. Plus, we've improved some visual elements and, in the background, increased app security.
More improvements to the settings screen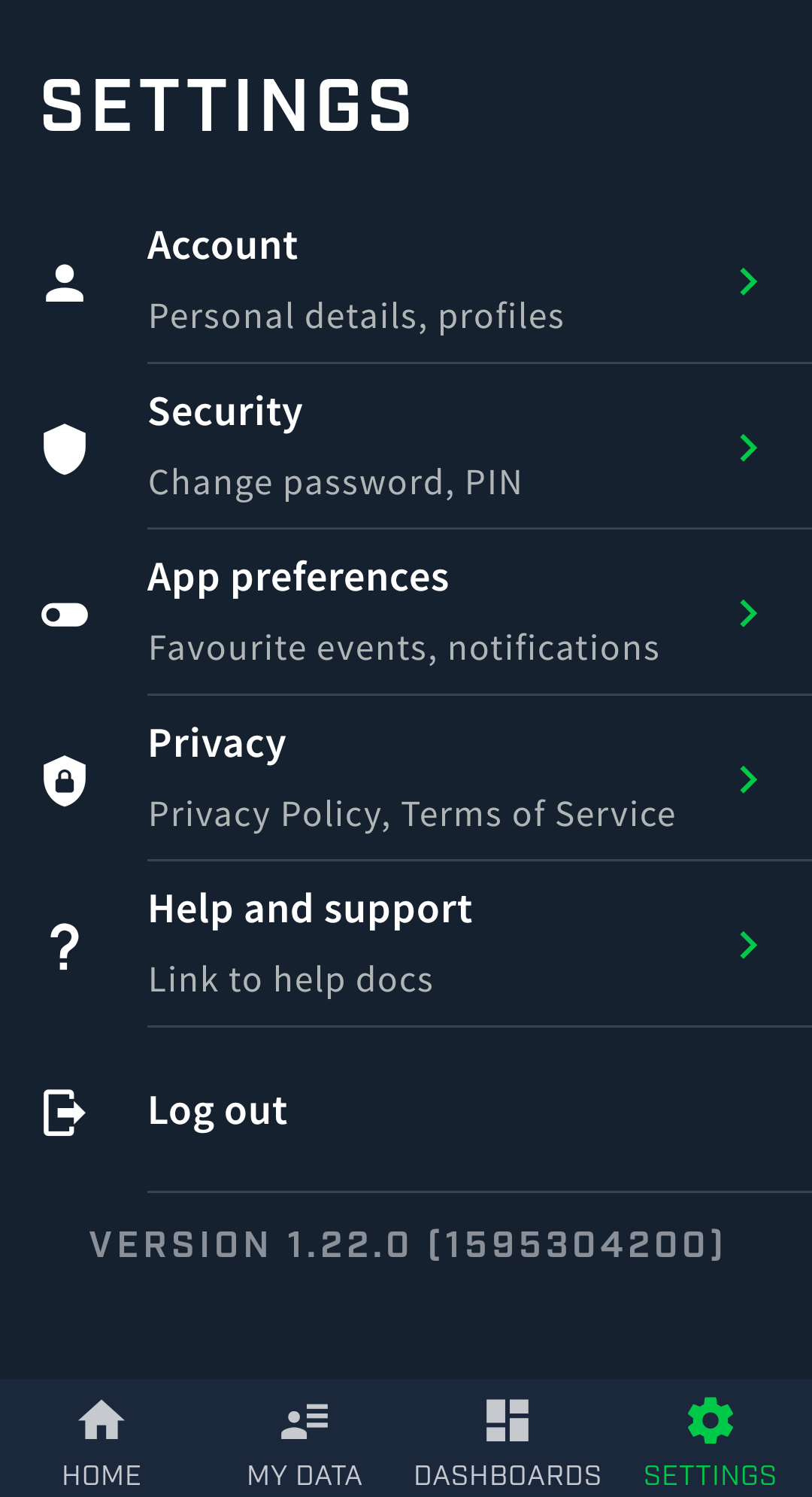 We've continued to redesign the settings menu structure so it provides an intuitive experience.
You can now add, edit or remove your phone numbers via the Account settings. To confirm that Smartabase will send you an SMS notification (for example, if you're the recipient of a performance alert), you can ask the Athlete app to generate a test SMS.
You can also access the Smartabase Privacy Policy and Terms of Service from the Privacy settings page.
Anyone with a 'jailbroken' or 'rooted' device will receive a warning message that their device may be compromised.
General improvements and bug fixes
We've updated the process of setting a PIN for the Athlete app to make it more responsive and easier to use.
You'll see a nicer animation when you open the Athlete app.
Highlights from your last Athlete app release notes
In the last release notes, for version 1.18 of the Athlete app, we announced:
The ability to update your password from the Security screen.
The ability to toggle push notifications from the App preferences screen.
The addition of information about your version of the Athlete app to the settings screen.
If you missed those release notes, you can read them here.