Text fields allow the user to input text. They can be customized to different sizes, minimum entry lengths and other input criteria in the Advanced properties tab.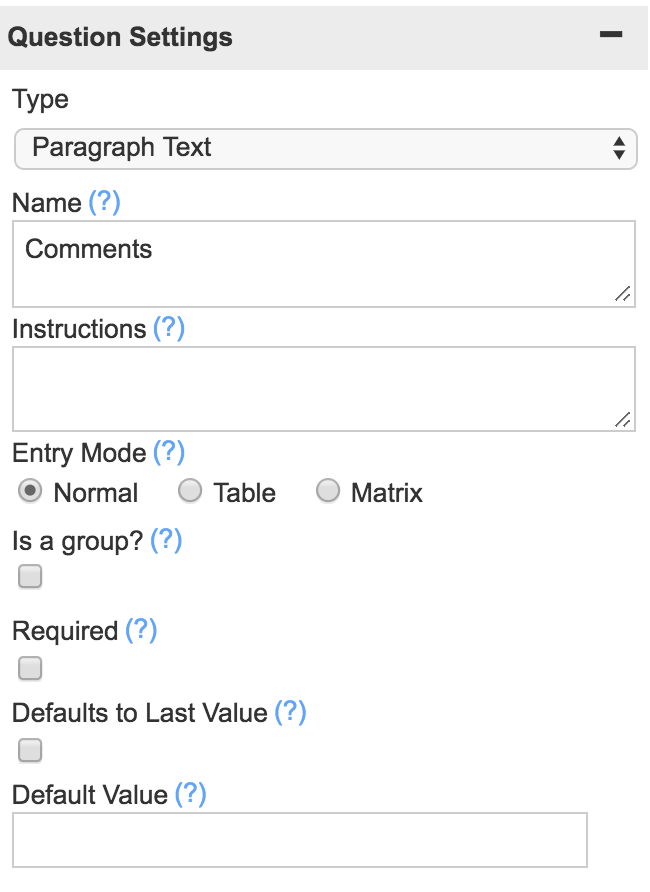 There are four types of text fields:
Single line text - allows the user to input a single line of text. Alphanumeric characters and symbols can be used.
Paragraph text - allows the user to input multiple lines of text. The field supports the use of line breaks.
Email address– allows the user to input an email address and checks that the email address is formatted as an email address.
Rich text editor - this field was designed to allow users input text into a paragraph-sized field and to color and change the font of the text, but is now obsolete and scheduled for removal from the form builder.