You can use the Video field in a form if you want people to upload video files to a record. Smartabase will display a progress bar while the video is being uploaded. Once uploaded and processed, videos can be watched whenever the record is open. People using the Smartabase Classic mobile app can open records that contain video files and watch them, but can't upload new videos. The video field is not yet available for use with the Smartabase Athlete app.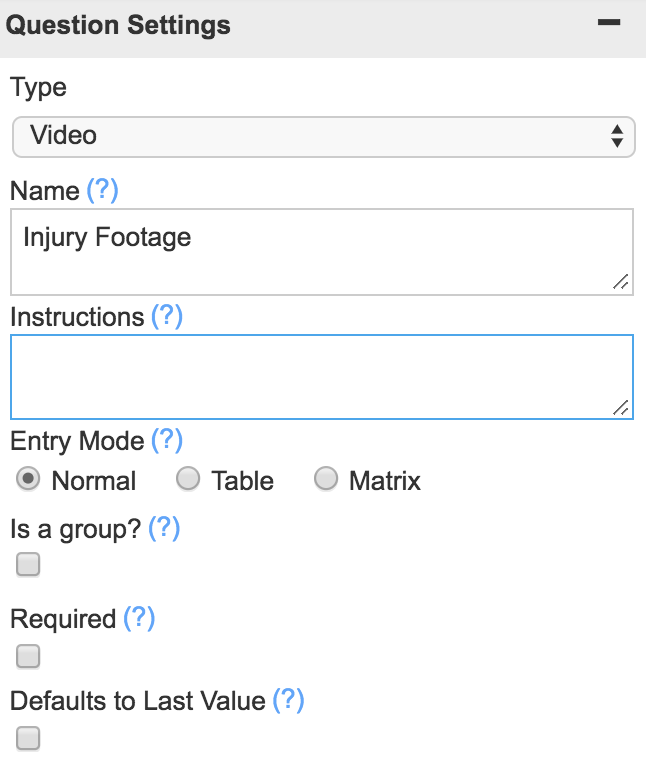 If you want someone to be able to upload multiple video files at once, you can use the Multiple file upload field instead.
Steps to use a video field
Log in to the builder interface.
Select the Event forms tool.
Select New event form from the Options drop-down menu.
Name and categorize your new event form.
Add a Video field from the list of custom fields in the left sidebar. Note this field type is called video, not external video.
Name the Video field appropriately.
Set advanced properties appropriately.
Click Save.