The External video field can be used to embed externally-stored video content into an event form. To use this field type, the appropriate video repository, category and database need to be configured. For more information, please contact your Smartabase consultant.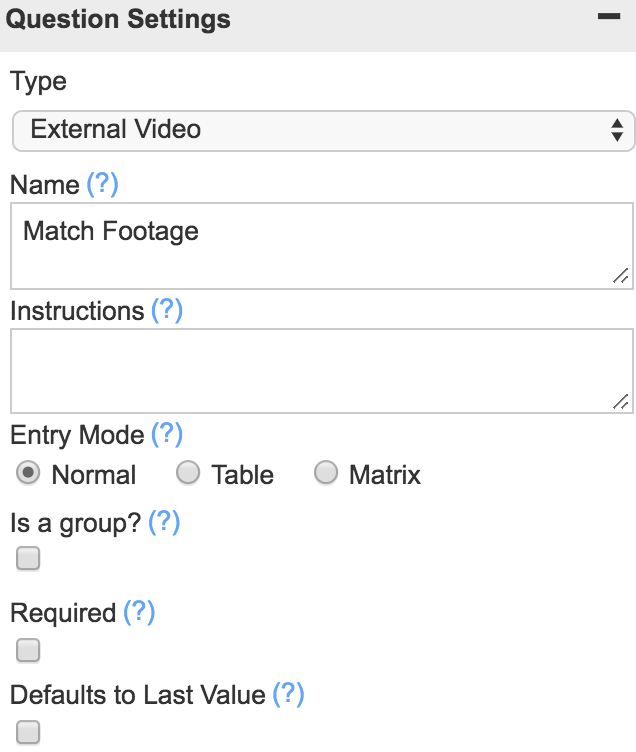 In the example below, a coach uses an External video field to upload footage of key match sequences for the athlete to review. The coach can either upload these videos to the Amazon S3 bucket and then add the video details to the External video field in Smartabase Online, or use the Smartabase Video Uploader to insert them directly against the athlete in the event form.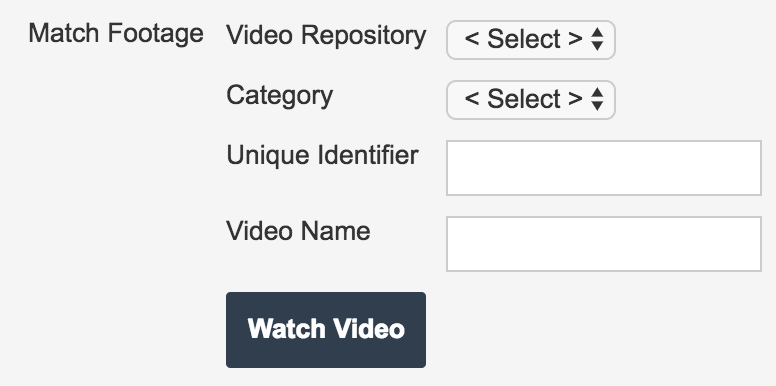 To enter video details into the External video field via Smartabase Online, four pieces of information are required:
Video repository
Category
Unique identifier
Video name
The Video repository and Category can be configured by your Smartabase consultant. The Unique identifier should be the exact name of the video as it is stored in the S3 bucket. The Video name will be used to identify the video in Reports and Performance history.
To use the Smartabase Video Uploader, please contact your Smartabase consultant.