An external video field can be used to embed externally-stored video content into an event form. Using an external storage option (i.e. an Amazon S3 bucket) allows large amounts of video data to be stored securely and viewed more efficiently than if stored within Smartabase's resources tool.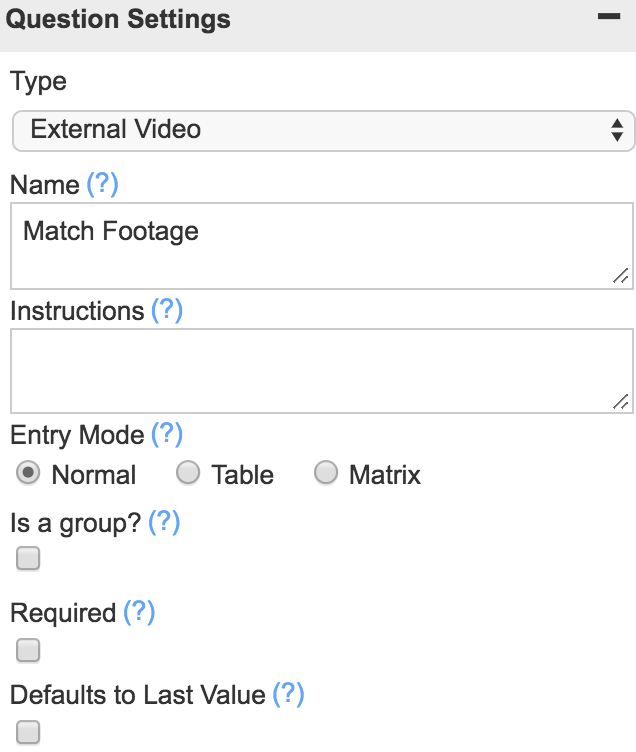 A site administrator needs to set up the appropriate video repository and category before this field type can be used.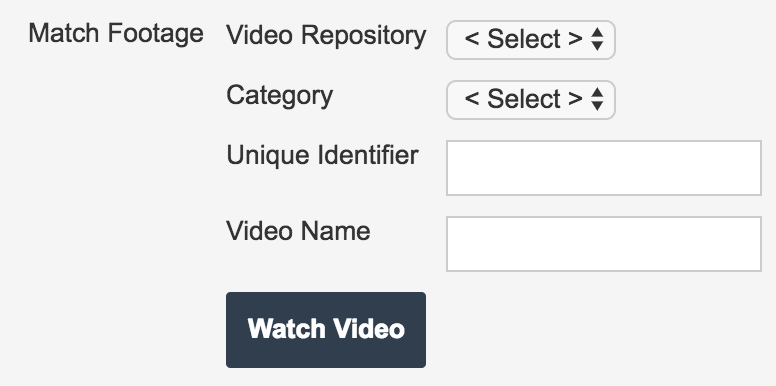 In the example above, a coach uses an external video field to upload footage of key match sequences for the athlete to review. The coach can either upload these videos to the Amazon S3 bucket and then add the video details to the external video field in Smartabase, or use the Smartabase Video Uploader app to insert them directly against the athlete in the event form. Both the S3 bucket and Video Uploader app need to be enabled and configured specifically for your Smartabase site by your Smartabase consultant.
Steps to build a form that uses an external video field
Log in to the builder interface.
Select the event forms tool.
Select New Event Form from the Options drop-down menu.
Name and categorize your new event form.
Add an External Video field from the custom menu (note that this is different to the video field).
Name the external video field.
Specify the Video Repository and Category, remembering that you must also have access to these yourself to test this form.
Fill out the Unique Identifier field, remembering that you must reference the exact name of the video as it is stored in the S3 bucket.
Specify the Video Name, remembering that this the name that appears to identify the video in reports and performance history.
Save the event form.