The Security whitelists tool is designed to specify one or more IP addresses that are trusted within the organization. This would most commonly be limited to networks used on site - for example, in an organization's office space or other venue.
The purpose of whitelisting an IP for Smartabase is related to how multi-factor authentication settings behave for that address. If multi-factor authentication is set up for a site, people are required to authenticate when logging in to confirm their identity. If an IP is whitelisted, it will help to avoid over-firing of multi-factor authentication requests due to any network changes. In other words, anyone logging into Smartabase from a whitelisted IP address won't be required to re-authenticate whenever a network change is detected.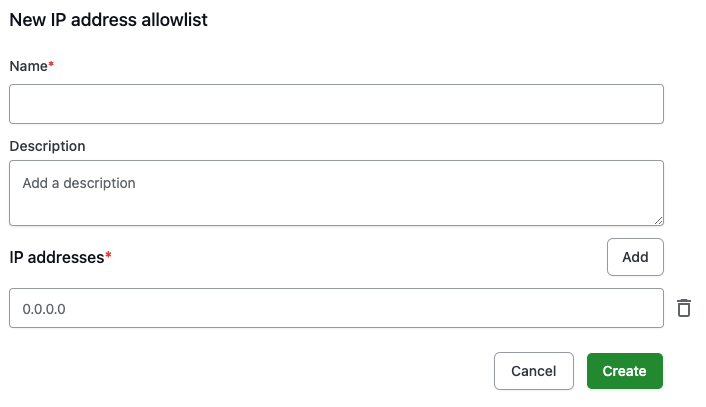 The permission to access the Security whitelists tool can only be provided by the site owner. This tool must be managed carefully and should only be applied to IP addresses that are considered safe networks within your organization.