Notes first published Nov 14, 2022
Update available from Nov 14, 2022
Version 1.32.0 of the Smartabase Athlete app is ready for you to use. This release includes an updated logo and styling in line with our brand refresh, as well as bug fixes and general improvements.
Fusion Sport is now Smartabase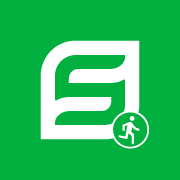 We recently announced that we had officially changed our name from Fusion Sport to Smartabase. You can read the full press release to learn more. In line with this, we have updated the Athlete app icon and some brand styling within the app. To access the Smartabase Athlete app from version 1.32.0 onwards, look for the green icon with the white Smartabase favicon.
Bug fixes and general updates
We've resolved an issue in dashboards where some text was not translated to your preferred language.
We've resolved an issue with magic links not working when you are already logged into another account. Previously, using a magic link when already logged into another account would not allow you to log in; now, using the magic link will allow you to set a new password for the account and log in.
Highlights from your last Athlete App release notes
In the last release notes, for version 1.31.1 of the Athlete app, we announced:
The ability to link data from Garmin Connect and Oura to Smartabase via the Athlete app.
Updates to the Apple Health integration.
Support for more field types in offline mode.
Bug fixes and general updates.
If you missed those release notes, you can read them here.