Notes first published Nov 14, 2022
Update available from Nov 14, 2022
Version 1.6.8 of the Smartabase Kiosk app is ready for you to use. This release includes an updated logo and styling in line with our brand refresh.
Fusion Sport is now Smartabase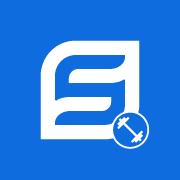 We recently announced that we have officially changed our name from Fusion Sport to Smartabase. You can read the full press release to learn more. In line with this, we have updated the Kiosk app icon and some styling within the app. To access the Smartabase Kiosk app from version 1.6.8 onwards, look for the blue icon with the white Smartabase logo.
Highlights from your last Kiosk App release notes
In the last release notes, for version 1.6.7 of the Kiosk app, we announced general improvements to conditional options in tables and calculations.
If you missed those release notes, you can read them here.