Notes first published November 1, 2022
Update available from November 1, 2022
We've released version 2.58 of the Dashboard builder to your Smartabase site. This release includes the ability to filter data sources as well as some bug fixes.
If you have any issues viewing your dashboards, please try clearing your browser cache.
Data source filtering
In line with Smartabase 6.12's release, we've added the ability to filter data sources before they're loaded into dashboards. These filters can be configured in the Dashboard builder based on fields within the event form. By reducing the number of records in the data source, this should result in dashboards loading faster. For more information, see our article on Managing Your Data Sources.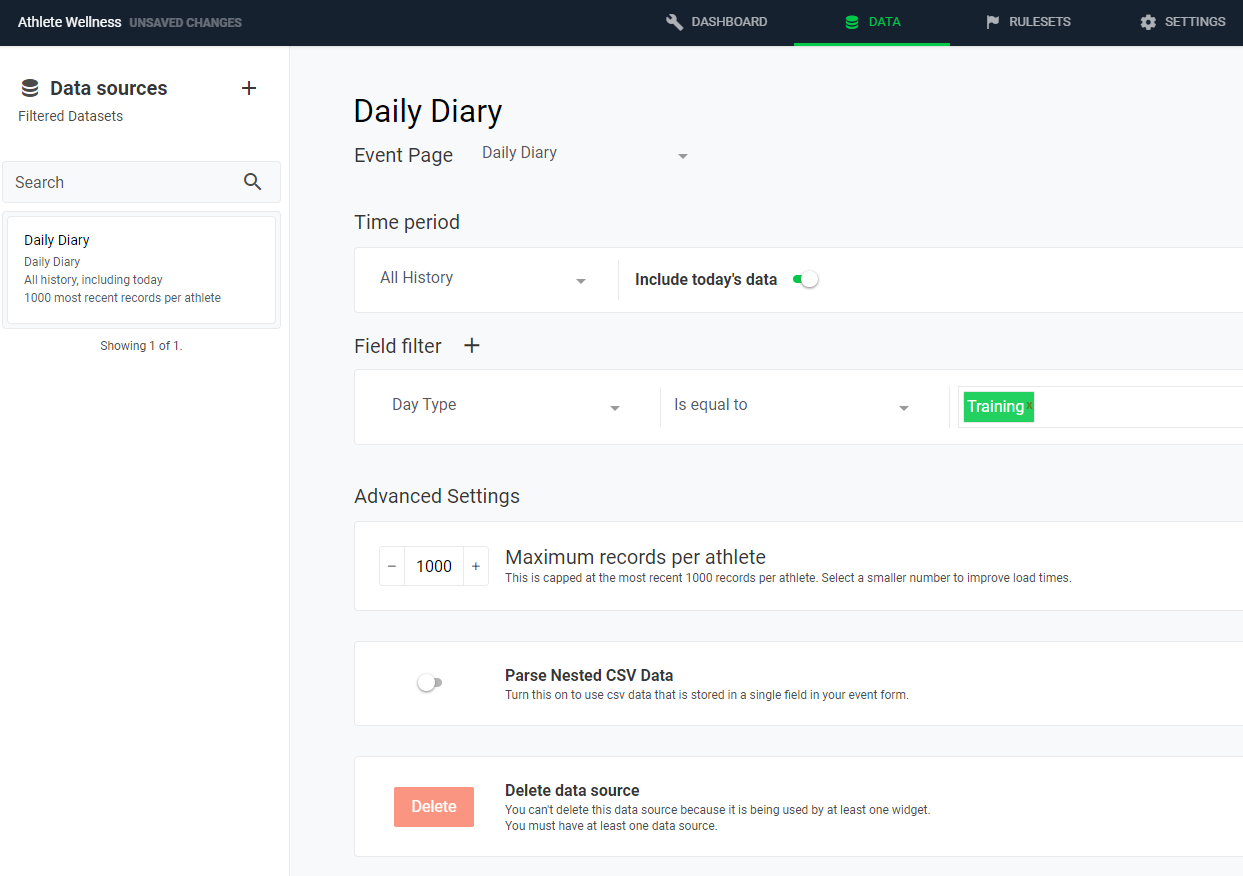 Bug fixes
We've resolved an issue where profile images with a portrait layout would be partially cut off in avatars. Now, the profile image width will expand to take up all the available space of the avatar.
We've resolved an issue that arose with the release of Smartabase version 6.12 with how line breaks were displayed in paragraph text. Line breaks will now appear as they did prior to version 6.12.
We've resolved an issue where only images in the first row of a table in an event form were shown in Table widgets. With this latest release, images from any table row can be displayed in the dashboard.
Highlights from your last Dashboard builder release notes
In the last release notes, for version 2.57 of the Dashboard builder, we announced performance improvements when building and viewing a dashboard.
If you missed those release notes, you can read them here.