Organizations can use the magic links feature in the Smartabase Kiosk app to make onboarding people into Smartabase easier. Magic links allow people to bypass the Smartabase Athlete app login process by scanning a personalised QR code with their mobile device.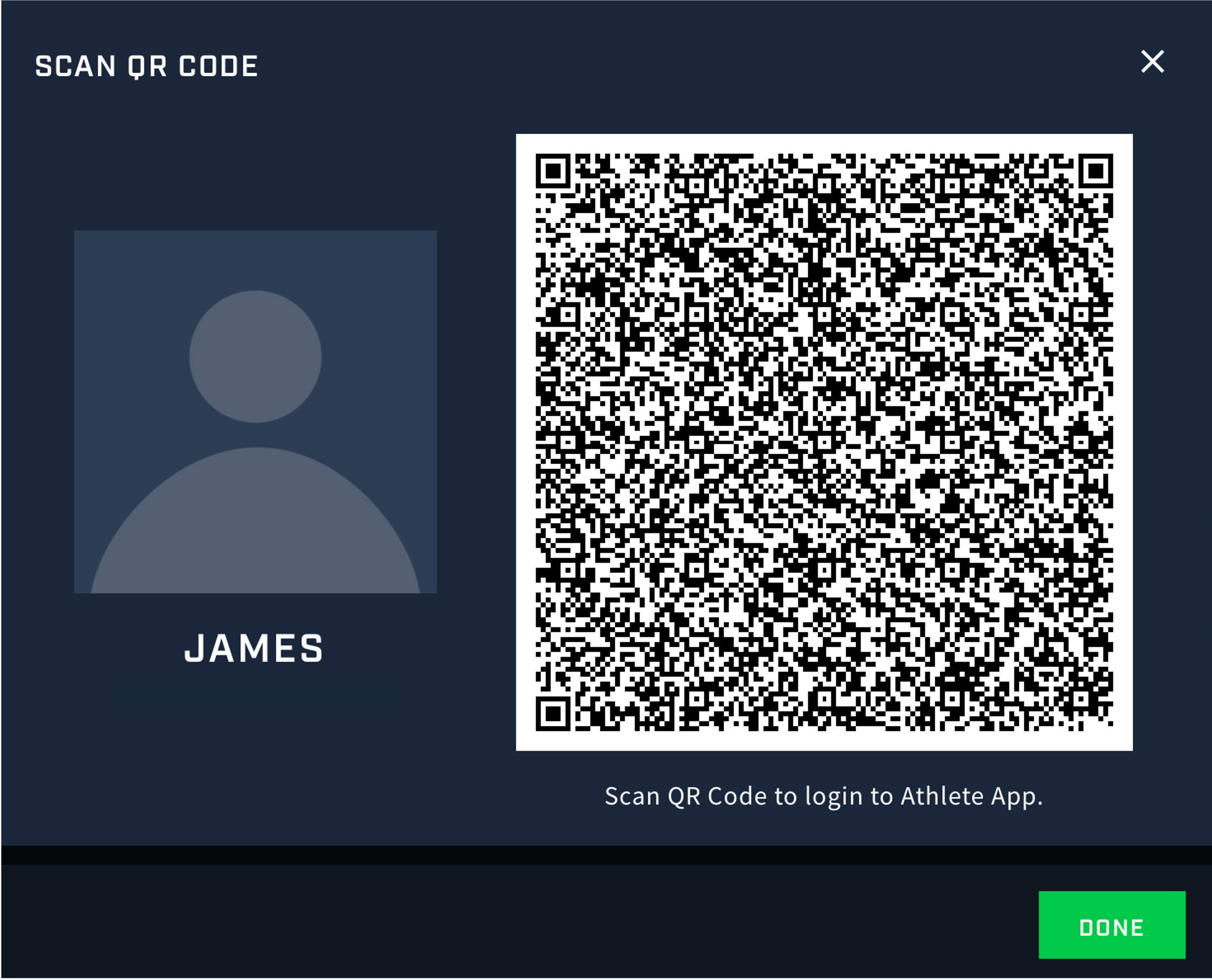 Steps to enable magic links on the Kiosk app
To set up magic links in the Kiosk app, the Kiosk app user account must have the User onboarding system permission in their role. Magic links can then be enabled via the Kiosk settings by selecting the Onboarding QR code option under the Workflow order section.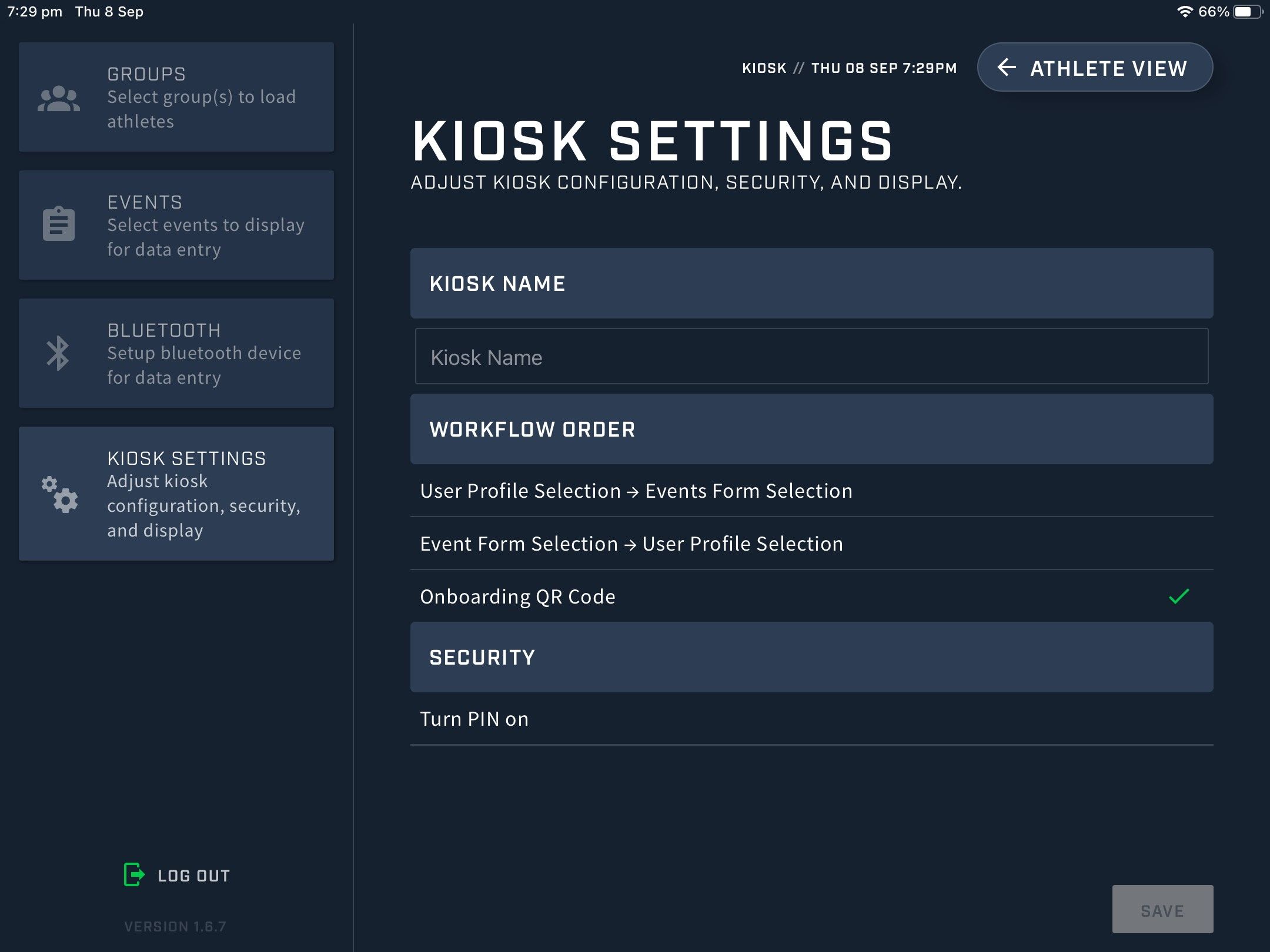 You do not need to enable the User onboarding interface in your site's Application details to use this feature.
Onboard people in your organization using magic links
The magic links feature can be accessed from the athlete view of the Kiosk app. After selecting a person from the list, a pop-up will appear with a unique QR code. The individual selected will need to scan the QR code with their mobile device. This will log them into their account on the Smartabase Athlete app. If the Athlete app is not downloaded on their device, scanning the QR code will open a webpage in their default internet browser with a link to the appropriate app store (App Store or Google Play Store) where they can download the Athlete app to their device.